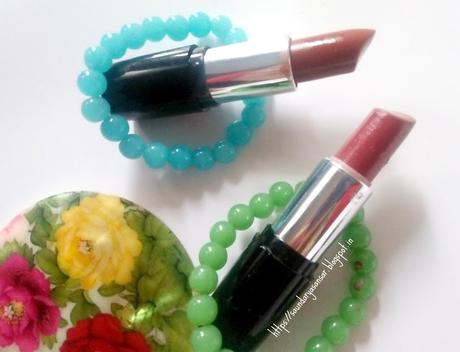 Today I will be sharing my views on a makeup product, something which I is not must have for me but then its needed at times to finish the look. Here I am talking about- lipsticks and it is from Faces.
Faces Cosmetics is known for its affordable and quality products and has gradually become popular in India Market. I will be reviewing two of the Faces Cosmetics Lipsticks from Go Chic range- Chestnut brown and Seude Pink.
Price- 275 INR for 4gms. It is easily available online and retail counters. Buy here from Flipkart at 20% discount.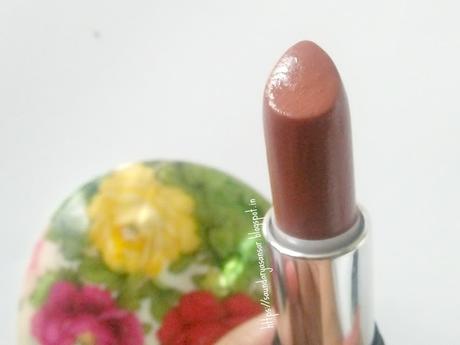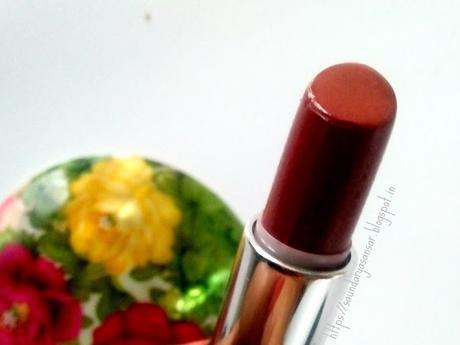 The Faces Go Chic Lipsticks like usual lipsticks comes in a regular bullet packaging with a black outer cover and a sturdy locking cap. Just twist up to draw the bullet out from the case.
While the texture of the lipsticks is If one has too dry lips then a base balm application is needed other wise the lipstick is good enough to moisturise the lips instantly. Later the creamy texture really creamy, rich, soft & buttery without a glossy sheen. settles to soft velvety semi-matte finish which again would not dry lips like usual matte lipsticks. The lipstick covers the lips without being patchy and would never bleed too.
In terms of staying power, I would say that I usually wear this for my formal office wear and It goes 5+ hours well without much fading but needs reapplication after a meal. Not that it does survive after meals at all but a little touch up adds to the intensity.
Talking about Pigmentation, Chestnut brown (311) is coral brown shade while Seude Pink (222) is deep rosy pink. Both are perfect shades for daywear/officewear as they are subtle but amazingly pigmented. Just 2-3 swipes covers my little pigmented lips quite well. Both the shade goes well with almost every attire and suits Indian skin tone. These two shades are perfect for daywear or officewear specially if you love neutral and subtle shades for your lips like me.
Also if you are going to party just after your office, just add little gloss over the lipsticks, highlight your eyes and you are done.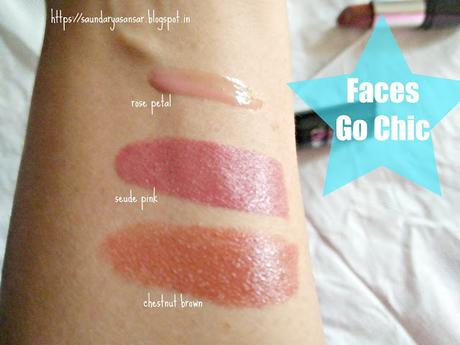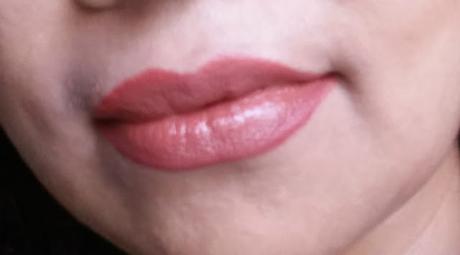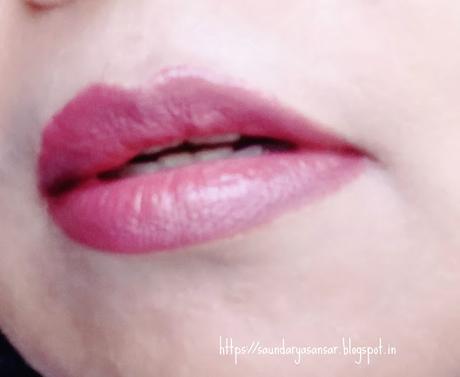 Overall Faces Cosmetics Go Chic -Chestnut Brown and Seude Pink are one of the best daywear or Officewear shades which not only are super pigmented for your lips but light on your pocket too. Highly Recommended!