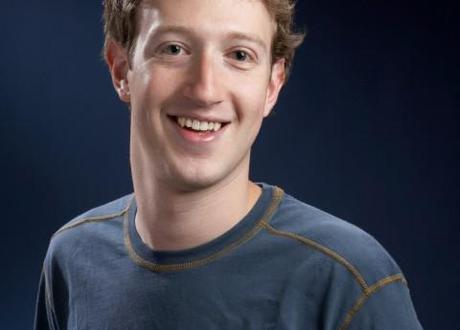 Mark Zuckerberg, CEO and founder of Facebook.
Oh dear. Facebook's founder Mark Zuckerberg "has gone from hero to zero", said The Guardian, as its stockmarket flotation begins to bring in lawsuits over accusations of over-valuation. Its shares launched at $38; now they're worth $31.78, making the firm as a whole £4 billion worse off than it was. Law firm Robbins Geller is bringing a law suit against Facebook, Morgan Stanley, Goldman Sachs and Barclays, whilst another law suit headed by an investor, Darryl Lazar, is also in play. America's financial watchdog, the Securities and Exchange Commission, is also honing in. The company is now earning the name "Fadebook."
The lawsuits claim that some investors had privileged access to information. Facebook's prospectus was amended with facts about its mobile phone platforms – it's harder to sell advertising on them than on desktops – which meant that analysts revised their forecasts, but apparently only told a few people. Commentators are wondering whether ordinary investors who lost out were left out of the information loop, and are looking at who's to blame.
"These developments reinforce the notion that the underwriters did a wonderful job of pricing the offering in order to maximise the profitability to the company's insiders and its private investors but [they] left very little on the table for public investors in the secondary market," said David Joy, an analyst at Ameriprise Financial, quoted on The Guardian.
Odd facets of the flotation
Over a decade ago, said Richard Waters on The Financial Times, internet companies were being massively overhyped. So even though Morgan Stanley revised its output, investors are still angry as the IPO was boosted by 25 per cent. Why did they do this? These are "odd facets" in a "share sale that has turned from triumphant to disastrous." Nasdaq is under scrutiny; as is Morgan Stanley. Facebook can't be faulted for setting a high price – but did it warn its investors of its caution?
Are Nasdaq to blame?
The "strangeness", said CNN Money, began when Facebook started trading – it didn't start till 11.30 am. 80 million shares went within 30 seconds. Nasdaq blames a technical error for some deals that didn't go through – that's "a mild term." The "ripple effects" of that error have "lasted for days." And investors are now looking very hard at Facebook – "and thinking twice about what its stock is really worth."
Investment structure should be what worries us
But it's not that which should worry investors, said Dan Bigman on Forbes. It's the "dual-class share structure." Zuckerberg owns 18 per cent of the company, but controls more than 50 per cent of the votes. "What Zuckerberg says, goes." There are "no independent board members, no compensation committee, and no independent nominating function." Which basically means, that when you buy shares, you're not just betting on Facebook – "You're really just betting on him."
It is such sweet and supreme irony that #Facebook seems to have screwed up its IPO through failing to share information correctly.

— emily bell (@emilybell) May 23, 2012