If you are a groom who is going to get married, then one of the major concerns for you will be your sherwani and then the turban which will go with the entire attire. Unlike women, men have very limited choices with which they can stand out and make a statement. Turban is one of the very essential part of a wedding attire for men which can help a groom stand out. In this article, let us see some of the best wedding turbans for grooms:
Floral Designs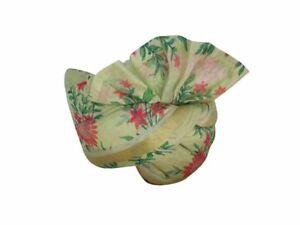 One of the best designs for turbans will continue to be the ones which shall have floral designs. Turbans with this design in pastel colors are a huge trend since a long time now and will continue to do so in the coming seasons.
Check Price Or Buy Now
Colourful Leheriyas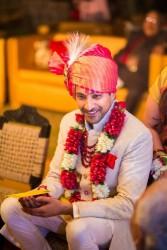 Another design which is coping up this season for all the groom is the Leheriyas. These are available in bright colours usually and they go really well with the groom outfits. A lot of designers are coming up with this particular type of turbans for grooms,
Check Price Or Buy Now
Monotone Designs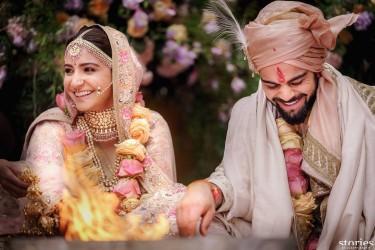 Another trend for all new grooms to be is the classic monotone design. This is one of the best and safest designs.
Check Price Or Buy Now
Polka-Dotted Turban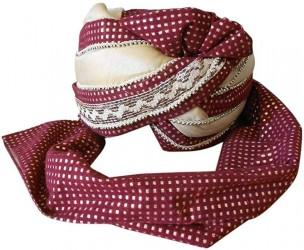 A very traditional yet stylish way of wearing a turban for grooms this season is the polka dotted one. This can best be worn in a Banarasi style with folded layers on one side of the turban.
Check Price Or Buy Now
Offbeat Pastels to Match the Sherwani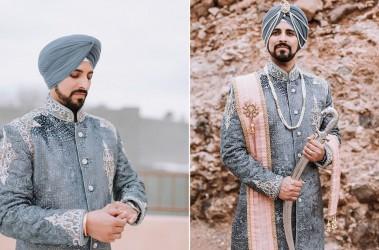 One of the latest trends in wedding turban is the turban which is of the same color as the Sherwani worn by the groom. These days different colors such as lavender and others are the new trends.
Check Price Or Buy Now
Turbans Matching the Brides Outfit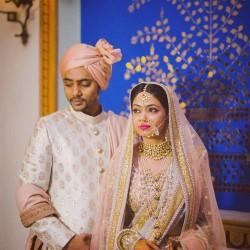 A quite common yet elegant and effective way of wearing a turban is the one that matches the outfit of your bride's lehenga. Most of the grooms also prefer to add a beaded necklace to complete the look.
Check Price Or Buy Now
Classic Gold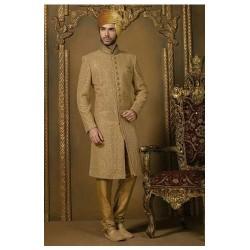 If you are someone who does not want to take a lot of risk and wants to go safe, the traditional gold safa is just meant for you. It still goes very well and is traditional as well as modern at the same time.
Check Price Or Buy Now
Multi-colored Turban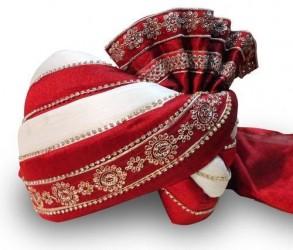 If you prefer wearing a pretty plain sherwani, then you must go for a multi coloured turban to break the monotone. This sets a style and trend of its own and looks really stylish.
Check Price Or Buy Now
Tissue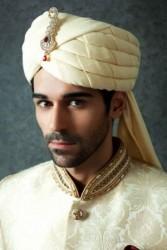 If you want your turban to look modern yet traditional, this is the type which shall be preferred by you.
The Royal Style
This type is the one that has a long tail and it looks quite good on the grooms.
Check Price Or Buy Now
Banarasi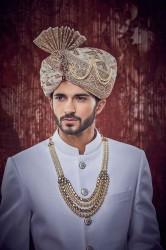 Another traditional way of Wearing wedding turbans is the Banarasi style. The one sided layer and the several twists on the other is quite a dependable style for grooms.
The Peshwa Style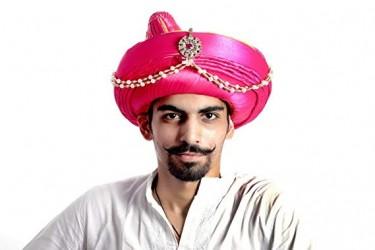 After some of the recent Bollywood movies, grooms are inspired by the Peshwa style of wearing a turban. This can be one of the most modern ways of doing the same.
Thus, there are a wide variety of choices for grooms to choose from this season!