When I first got into tennis, I really, REALLY got into the clothes and fashion accessories. As long as I looked like a winner, I felt like a winner... even if I lost the match. And who can blame me? Much of the trendy tennis fashion finds and accessories are simply scrumptious!
Even better is when I get such tennis treats as gifts, because let's face it ladies... looking fab on the courts can be costly.
So, if your mom is like me (or if she needs a tennis fashion makeover), then show her how much you love her this Mother's day with any one (or more) of these fabulous tennis fashionista finds from everywhere on the internet:
Tennis Racquet Handbag
Wimbledon is calling and you'll be court side with this handmade, crossbody Tennis Racquet Handbag by designer Mary Frances. There's even a beaded tennis ball bag charm. So cute!
It's not too big, not too small... it's just right! And right now, Amazon has it for $118 and free shipping, which is $30 less than on the Mary Frances website - what a deal!
Speaking of "tennis racquet bags", how about a new
Tennis Racquet Bag
Your mom can carry everything she needs for her matches in this gorgeous 40 Love Courture Sophi tennis backpack! This chic backpack features a fun design that can be worn as a sling backpack or crossbody. The straps are padded for extra comfort and both the racquet and accessory bags are detailed with colorful lining. There are also two large exterior and interior pockets and for her water bottle, cell phone, keys and anything else she may need. This bag holds up to two racquets and is made in the USA.
Tennis Shoes
The NikeCourt Air Zoom Vapor X has an updated Dynamic Fit system with a full-length foot frame to provide ultimate control. Its new generative outsole combined with a Zoom Air unit provides a lightweight, responsive feel on the court. They come in 6 different color combos, but the white, pink and black is my personal fave... and right now they're on sale on the Nike website!
Tennis Socks
No matter how many tennis socks your mom has, she will never have enough! And these come in colors that will surely go with all of her tennis outfits! You can get her 6 pair for less than $22 on Amazon, which will probably leave you some money left over so you can get her something else!
Tennis Hat
Oh, youshe will! What a great tennis hat for your mom, and any tennis chick, for that matter! The seller on Amazon also has a few other humorous tennis hats, but this one really spoke to me, because... well, I'm totes sarcastic, lol! This would make a great accessory for the entire team, too!
Tennis Bling
Maybe your mom likes jewelry. Etsy has some fabulous handmade finds for tennis moms! This cute necklace by PrettyPrairieDesigns can be somewhat customized too, with several chain styles and lengths to choose from, as well as numerous fonts for the lettering. And there's free shipping on most of the items on Etsy, too!
Tennis Outfit(s)
We've got 2 brands to mention for this section, as both are that awesome!
The first is one of my personal faves. Designer Denise Cronwall knows what the tennis fashionista moms want! This two-piece outfit is from her newest collection which includes 15 different tops, 12 skorts, 2 dresses, and more - and all made in the USA! And that's just one of the many collections on the website!
Next, we have Lucky In Love. Seriously... how fun is this brand? Not only do they crazy cute outfits, but Lucky In Love also has a section called " Mommy and Me", where fashionista tennis daughters can match their moms on the court! The photo below is from their Instagram feed showing 3 generations wearing pieces from the same collection. I just love that!
Tennis Watch
I seriously want this watch, and I'm not a tennis mom, lol! It's so classy, yet sporty, and it even has a tiny little golden alligator that all the ladies will recognize. Yeah... your tennis mom would love this one, for sure, and the best place to find it online is Amazon - it's only $75 with free shipping! Everywhere else, it was over $150!
Gift Cards
You can never go wrong with gift cards. So, if you aren't sure what your fashionista tennis mom would like, you could always get her a gift card or two. That way, whatever she buys still came from you :-) Not only that, but they all can come in your email as a printed card so you don't have to wait for snail mail!
Some great places she is sure to love include:
SUBSCRIBE TO OUR AWESOMENESS
and never miss a post, announcement or giveaway!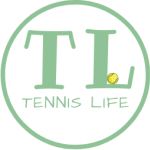 Tennis Life Magazine was created by tennis players, for tennis players, offering everything a recreational players needs to perform and feel their best, both on and off the courts: tennis tips, tennis-specific workouts, tennis gear and fashion reviews, health and wellness tips, healthy recipes for athletes, motivation, tennis news, and more!