After months of contemplating, I finally decided to try the Pop Sugar Must Have monthly subscription box. Pop Sugar is slightly different from the other monthly beauty boxes because you receive a diverse box with full size products. You receive health, fitness, beauty, and home products and the monthly cost is $35.00. I will list the products I received in this box below, but feel free to view my video for more details (Can you believe I did a video?) Definitely a rare occasion in my book! So here are the products I received in my Pop Sugar  Must Have November box.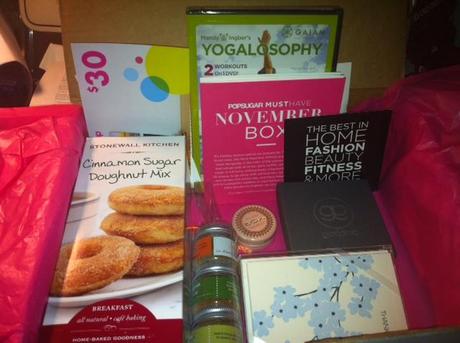 Products in this box: Gorjana Parker Bracelet, Mor Lip Macarons, Snow & Graham Thank You Notes, La Boite Spice Mixes, Stonewall Kitchen Cinnamon Sugar Doughnut Mix, Mandy Ingbers Yoga DVD
I have a few fabulous finds to share with you but I've been pretty much holding out on spending because I knew Black Friday is upon us. As a result, I scaled back on purchasing items over the past month in hopes that I would find some great deal while sipping coffee at midnight. So here are 2 great deals I got last week.
Hautelook had a sale on L'Occitane natural beauty products and I was finally able to try out some of their products. I purchased 2 lotions, shower gel, and lip gloss for less than $20.00 and was super excited because I've heard wonderful things about this brand. So far, I placed a dime size amount on my hand to try it out and it literally lit up my car with a fresh roses scent. So I can only imagine what happens when I use it all over. It instantly made my hand soft and smooth which is exactly what a good lotion is suppose to do.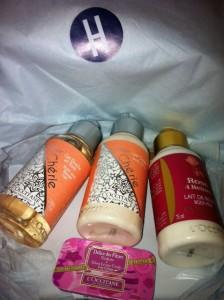 I started my Christmas shopping early so while on Juicy Couture website, I caught a deal on this rose gold charm bracelet for $24.00. The picture does not do this bracelet justice; it is absolutely beautiful!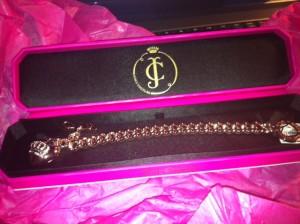 So that all I got for now but I look forward to sharing videos of my Black Friday outing with you.
Are you shopping on Black Friday? If so, what's on your list?