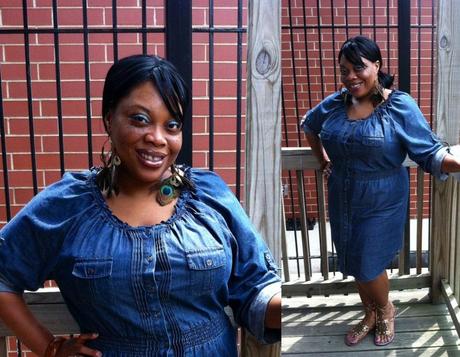 This weekend was actually pretty low key for me. I got out the house for a few hours on Saturday, but spent most of the weekend at home writing and being certifiably lazy. I also spent the weekend feeding a cat and her 3 kittens that have claimed squatter's right to the area under my back porch. I was shocked to discover them cuddled up in my back yard especially since I have 3 dogs. Needless to say, I went out and bought cat food for them and they are now resting comfortably under the porch. My furry sidekick Sebastian is NOT happy about our visitors under the stairs, my older dog Sasha is basically too old to care, and my beloved baby Sabrina is an agoraphobic, she refuses to step one foot outside the house.This weekend I wore a denim dress purchased from Lane Bryant about 2 weeks ago for $13.80. My sandals are ancient, I think I purchased these at least 10 years ago! Earrings I purchased from Icing by Claires at Mall of America in Minnesota.
I just realized that I hadn't shared some of my recent buys with you and you're probably wondering if I had bought anything…or maybe not

I purchased this Coach Ashley cross body bag and the matching Ashley scarf to go on the bag. The purse is a dark teal color but photographs as a dark blue. The bag cost me $69.99 from the Coach Factory sale that took place online last week, the bag retails for $298.00 the scarf I picked up last Sunday at the Coach Factory Outlet for $29.99. The received this Michael Kors Kingsbury tote in burnt orange as a birthday gift from my family. The bag retails for $498.00 but can be found in select T.J Maxx stores for $230.00.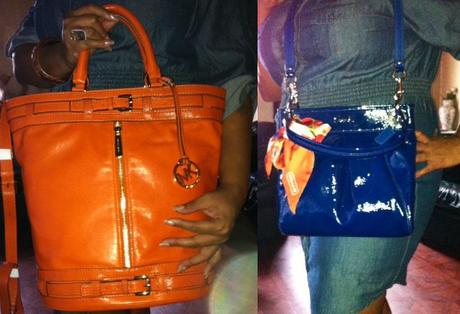 Hautelook featured Luichiny last week and I purchased these Candy Kisses flats for $12.00 retail price $98.50. They also had a Philosophy sale and I purchased this Field of Flowers gift set for $20.00 retail $35.00. I try to buy Philosophy products whenever they have the sale on Hautelook , the shower gel alone retails from $16.00 – $20.00. Hautelook has become my favorite sample sale destination; I've placed about 15 orders with them over the past 2 months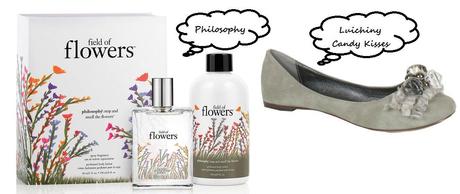 Have a wonderful week, Coffee is calling my name