This weekend, I didn't have to go to the mall because most of the retailers I frequent kicked off their Fourth of July sales online. I found myself up at 3am looking at all the deals and sales that was in full bloom. You know what they say, "those who can't sleep, shop" well maybe they don't say that, it's something I made up

Nonetheless, I took advantage of some of the sales that was in progress this weekend and it certainly put some fireworks into my holiday. I spent the weekend hanging out with a good friend of mine eating jerk chicken, sipping on margaritas, and celebrating my sister birthday.
I certainly felt the "Magic of Macy's" this weekend, most of the items were an additional 10 to 15% off which included my favorite section…. clearance. I found some great pieces but narrowed it down to 3 items because of course I needed to spread the love and see what other retailers had on sale.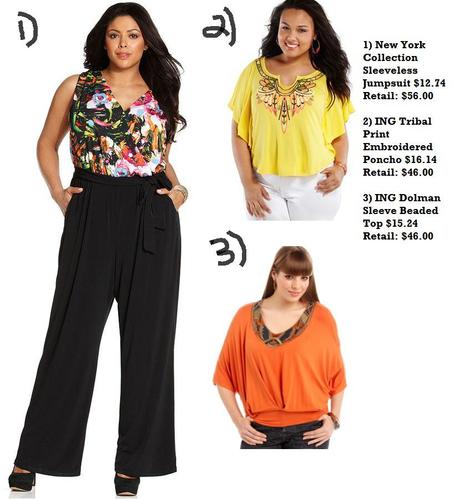 Lane Bryant also has an awesome sale in progress with most items being 30, 40, & 50 percent off. I was able to grab 5 items for about $80.00 (attempting to do a cartwheel). I love basic pieces that I can mix and match with anything.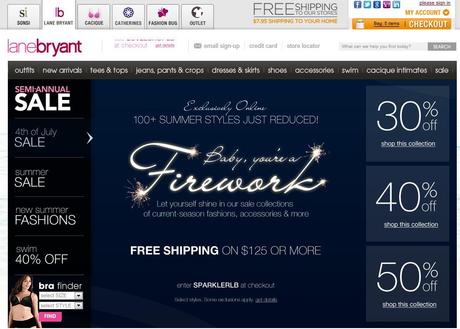 I received my new box from Julep Maven and it is absolutely adorable. It came nicely packaged with a red, white, & blue theme and featured some awesome colors for this upcoming holiday. I received Lynn, America, and Yumi and I'm looking forward to wearing the color America this week. Julep also threw in matching lip gloss, a voucher for a free bottle of polish, and some atomic fireballs. I haven't had those since I was a kid, what a fabulous extra touch.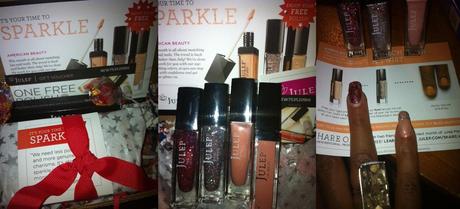 Almost every store had a sale this weekend and many are still in progress, I found Loreal eye shadow compacts on clearance at Target for $2.98. Old navy had $1.00 flip flops and featured fun ways to dress them up, Torrid is featuring 75% off clearance and 30% off new styles, and many other stores are also having sales.
A fun way to make gladiators out of flip flops courtesy of Old Navy

Have a wonderful Fourth of July and don't forget to keep the sparks flying beyond the holiday