The following is a list of some of the craziest and most heinous 80′s haircuts. If you like any of the styles, I suggest purchasing a can of "White Rain" from your nearest Roses.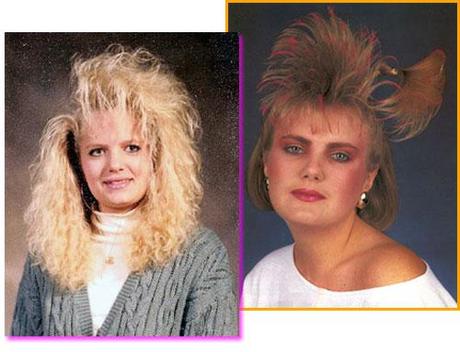 The hair on the left is a little naughty for such a conservative sweater. However, The girl on the right played her cards right. Those frosted pink tips compliment the gold-plated earrings nicely.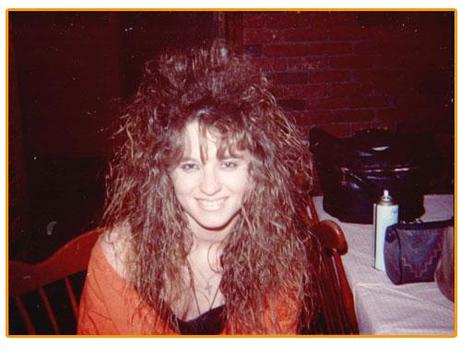 The hairspray next to the Mayan patterned clutch completes this picture 100 percent.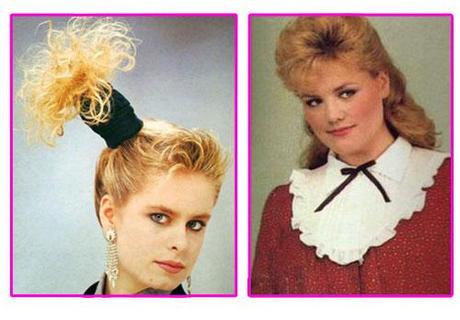 This is a battle between radical 80′s & conservative 80′s. But you know that the one on the right just got done romping her 60+ year old Mormon husband in the barn shed. Those bedroom eyes scream guilty girl.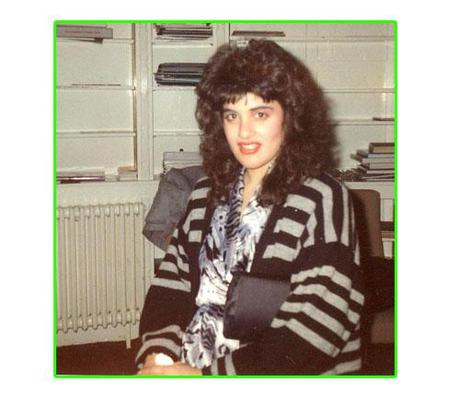 Not sure what's more dangerous- the hair or the outfit. This bioch would get attacked on an African Lion Safari. Hit it!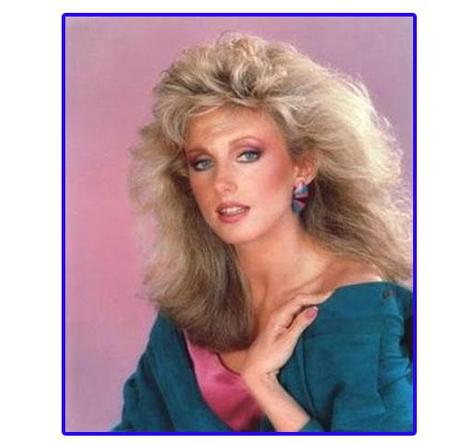 Don't tease me with them baby blues and moist pastel lips. I'd like to see that blouse sag lower.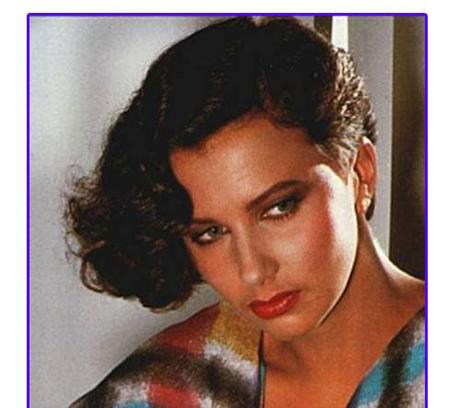 Don't bother me, I'm studying and I'm smarter than you.
I'm not sure if this is a lesbian couple? Or just two crazy people with oil-slicked bangs.