Disclaimer: This post may contain affiliate links. By using our affiliate links we will receive a small commission that helps us run our sites.
While volunteering in Poland, a fellow volunteer I met invited me to stay on her family's farm in Northern Scotland near Aberdeen. Of course, I was not than happy to accept her invitation to explore her hometown in rural Scotland.
Since my flight was quite late, my friend's father suggested we go on a road trip instead so we could explore as many touristic areas as possible.
Muir of Dinnet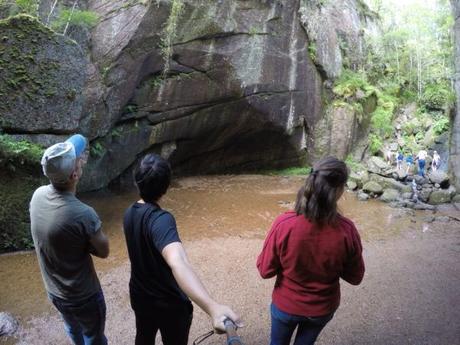 Our first stop was a hike through the Muir of Dinnet. This is a popular hiking spot for the locals because of a giant rock wall as its major view point. In order to reach the wall, you must hike through several creeks. It looks like a hiding spot when I visited the tourist information centre, and as it turns out, it was actually a place to hide cattle from invaders.
Next was a quick stop at Ballater for some local Scottish food. I chose the deer meat pie, which was delicious.
Braemer Castle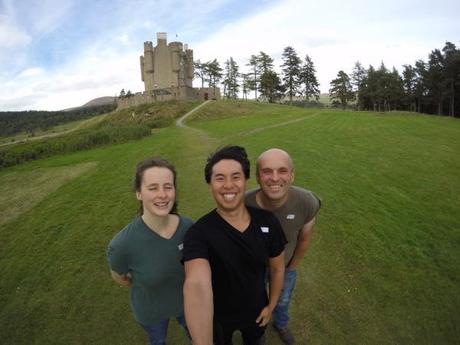 Afterwards, we visited Braemer Castle, which is a popular tourist attraction nearby.
The castle was constructed in 1628 to be used as a strategic fortification to discourage invaders. In the 1800s to the 1990s, it was used as a residential home before being leased to the local community to be used as a tourist attraction. The Braemer castle is quite impressive and it's certainly still livable when you go inside.
If you decide to see the castle, you can get an audio tour which will tell you a story about every chamber of the castle. My friend, her dad, and myself did the tour and were quite fascinated by the history of the castle. One of the most interesting fact is that one of it's later residence was actually an American woman who used to be a fashion designer in the USA. She ended up marrying a Farquharsons who is the family that has been living in this castle for centuries.
Ballater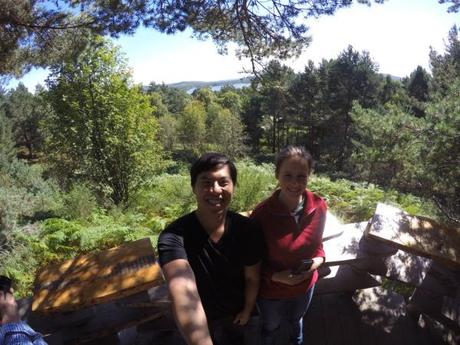 After exploring Braemer Castle, we went outside, took some obligatory photos before heading back to Ballater to get some tea and pastries. Because I am still in the UK, it is the utmost importance that I try English tea and pastry. The tea was absolutely delicious and went well with the pastries. These Brits definitely know how to take a break and have tea. This tradition should be practiced everywhere in my opinion.
After relaxing in Ballater, it was time to leave and my friend's dad drove me to the airport while teaching me some English swear words (our swear word vocabulary in North America is definitely limited compared to Brits).
I left Northern Scotland with fond memories and is definitely one of my favourite places in the world. I'd say this is definitely a part of the world I'd like to go back to in the future because of how much I enjoyed my time here. For those who like travelling to more peaceful places, Northern Scotland is the place for you.
Like This Post? Share It on Social Media!
Get a Free Copy of The Long-Term Traveler's Guide!
Sign up for our newsletter to receive a free PDF download of our first book, The Long-Term Traveler's Guide! Our newsletter is sent out every week and contains our newest posts and other special features!
Book a Train in Europe
Thinking of making a trip around Europe by train? Check out prices of Rail Europe passes or individual train tickets to save a lot of money on your journey!
Pick Up New Camera Gear
First Time Here?
Check out our Top 100 travel experiences from two long-term trips and over two years on the road!