For a foreigner in a new city, the best way to warm up is to discover the places  which you can relate with. Parks, streets, book stores, bars, restaurants etc.
I wanted to share my first top places to eat and drink in Buenos Aires.
Considering Turkish cuisine aims to the(!) meat all the time, Argentina is not a hard country for a Turkish to find a place to eat.
As not being addicted to meat, my list includes more variations than barbecue places. But we are in Argentina, let s start with a good "parilla"!
Don Julio is a barbecue place(Parilla in Castellano) which you will find any kind of delicious meat with an affordable price, served with warm gorgeous smell breads and good service.
What ever you would choose from the menu I can assure that it has been made with good quality ingredients and you will not be regretful; this includes salads, fries, deserts. Their wine menu also includes a variety of exquisite and also affordable but good wines.
Another proof that you should follow my recommendation is that Don Julio is on the the of  The Guardian's Top 10 restaurants in Buenos Aires. (http://www.theguardian.com/travel/2014/jan/30/top-10-restaurants-in-buenos-aires-argentina )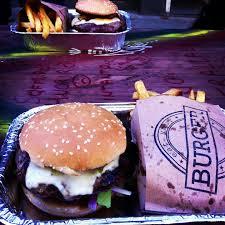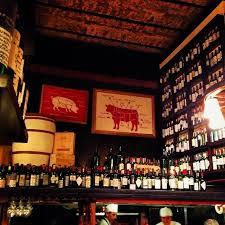 Continuing with meat and beef, I want to mention Burger Joint Palermo. Burger Joint has really one the best Burgers I ever ate all around the world.
According to my first hand sources, owner of the place decided to invest more on the taste and the ingredients than the place. But what I can say it is totally a very cool place; which you can join it s decoration with your drawings on the tables or the walls by using the colourful pens left on your table!
Good burgers, delicious sauces, good combinations; and good fresh Sangria during hot summer days. What else I can say apart from "Do try it please!" (https://es-la.facebook.com/BurgerJointPalermo)
When I first arrange a meeting with my few Turkish friends in Buenos Aires, I did not realize that I knew Pizzeria Piola from Turkey, which is based on Italy!
As a critic to Argentinean pizza, I am much more a thin Italian pizza lover; which also you can find in several places in Buenos Aires. Pizzeria Piola is one of them.
Starting from Italy, Piola has franchise in 11 countries around the world. Also in Buenos Aires they have 2; still I prefer the one in Barrio Norte considering it s location. Regarding the menu, it s serving to many different tastes. "Istanbul" is one of them, for the people are not that into tomato sauce. Although I am Turkish(!)  I should honestly say that it was not one of my favorites. ( http://www.piola.it/index.php?page=show-local&menu_number=3&lang=es&id=8 )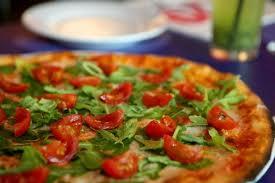 El Obrero is one of the famous old, traditional restaurants in Buenos Aires. It s located in La Boca, which you can enjoy several good tasting Argentinean dishes and deserts after or before a fun tour in famous Boca Juniors Stadium La Bombonera!(http://www.bocajuniors.com.ar/home/sitio)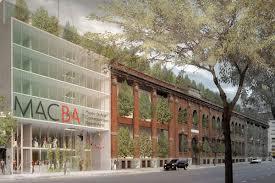 Or after your calm but satisfied tour in Buenos Aires Contemporary Art Museum, which has opened it s doors September 2012. (http://www.macba.com.ar/eng-institucional.php)
Like many other traditional Argentinean restaurants in the city, you are going to see Maradona´s photos and  many football uniform on the walls around you. In particular the tasty deserts they have and it s location what is making it more special and recommended by me. ( http://www.bodegonelobrero.com.ar/ )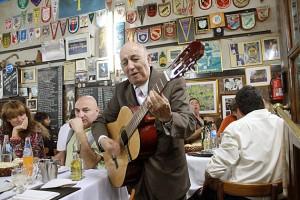 Museo Proa is also located in La Boca, but more in the center of it. After seeing a good exhibition at the museum, roof bar is very attractive to have any kind of drinks at any time of the day.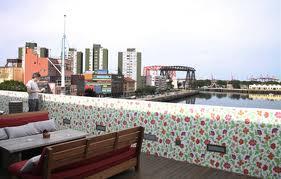 In the terrace you can enjoy a good blend tea together with sweet orange crisps, companied by the view of beautiful old Italian street "Caminito" and the Puente Transbordador (also known as Buenos Aires Transporter Bridge). Highly recommended.   (http://proa.org/eng/library.php )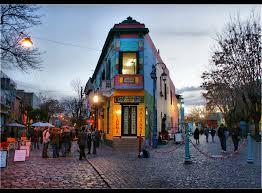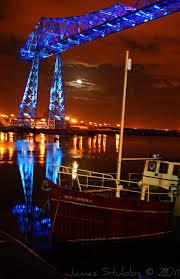 Another roof bar for good drinks is 725 Continental Hotel in down town Buenos Aires.
For me by being just the next building to Expanish,  it s a good place to have some fresh drinks after a long day of my intensive Spanish courses!
With their many offers you can enjoy good cocktails or regular drinks with your friends with  a view which you could hardly find in the city. Within the run ups and downs of the down town, 725 Continental´s roof  is a must to see the beautiful old structures in  down town. ( http://www.725continental.com/Buenos-Aires-Restaurants-en.html )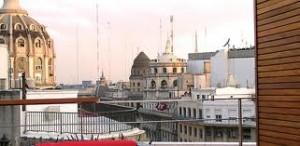 Now let's talk about a unique place. Floreria Atlantico is a cocktail bar , which is also perfect for flower and wine lovers like me with their good wine menu and beautiful flowers all around. It  has very justly earned place in Top 10 spot on the World's Best Bars List.
This cool place looks like florist, wine bar, cocktail bar, restaurant and tapas bar at the same time. Whether you order a cocktail tapas combination or a wine dish combination; you will be definitely happy and satisfied.(http://www.floreriaatlantico.com.ar/ )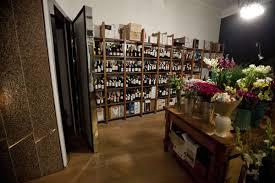 For some food alternatives I will mention 2 Asian food restaurants.
First of them is Dashi which mostly focused on sushi, but also has different kind of Asian foods too. It has many franchises in different neighbourhoods at the city; but my choice is the one in Alcorta, which is fancier than the others and also located  just beside the MALBA, The Latin American Art Museum of  Buenos Aires. (http://www.malba.org.ar/web/home.php)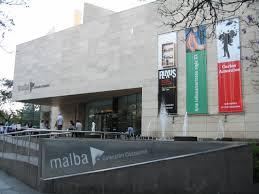 Very good sushi and also Peruvian & Japanese food combinations are the musts. For the people with the kids, I can say that staff is taking good care of them and giving adults place to enjoy their food more freely. (  http://www.dashi.com.ar/index.php?page=dashi )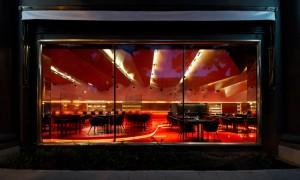 In Palermo Hollywood, a newly opened Noodle Bar is very hip.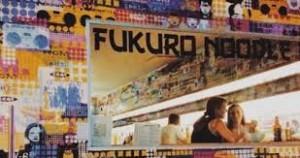 You can enjoy really good noodles in a very cool atmosphere  in Fukuro Noodle Bar.
Owners are a nice couple  whom worked in several good bars and restaurants in United States of America more than 10 years and at the end they decided open their own place in the native country of one of them, Argentina.
They are also directly working in kitchen and taking care of the serving. ( http://fukuronoodlebar.com/ )
These were the ones from my first favourites´ list.
I hope you will have chance to try and enjoy them as I do, till I update you with the upcoming ones.