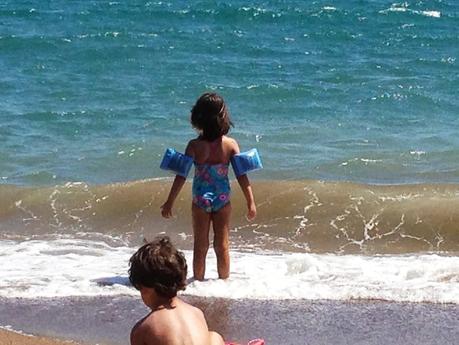 Looking for a great place to spend the summer holiday? Look no further than Turkey. You may ask, 'But what about the kids?' After all, where you see the ancient city of Troy, your little ones will probably see only a heap of rocks. Luckily, Turkey offers more than ruins. There are the stunning landscapes, the fascinating mix of East and West, the shopping and some of the best beaches in the Mediterranean. One Turkish holiday destination that offers a variety of attractions that will appeal to young and old is the 

Bodrum Peninsula

 in southwestern Turkey.



Fun in the sun


The Bodrum Peninsula is the 

perfect family destination

 and you'll find some good Turkey holiday deals here. Dotted all around the peninsula are relaxed little villages and coves with sandy beaches where the kids can build their sandcastles in peace. For inspiration, you can even take them to a real castle! 

Bodrum Castle

 was built in the early 15th century by knights who were here during the Crusades.




The great beaches perfect for swimming tend to be to the west of Bodrum town and many of them offer surfing, windsurfing and body-boarding, which will excite even the surliest teenager. If you have small children, Gumbet Beach is a good choice because of the shallow waters here. There are several water parks in the area too, including the 

Aqua Park Dedeman Bodrum

 in Ortakent. At nearby Camel Beach, you can go for a ride of a more traditional kind: camels! The windmill-topped hills behind the beach resorts beg to be explored on horseback too. Boat trips along the coast and to the nearby islands are popular as well.


An epic adventure: Dalyan


Many of the hotels in the Bodrum Peninsula offer excursions to other destinations in this part of Turkey, such as 

Ephesus

 or the fairy-tale white calcium pools of 

Pamukkale

. A trip that will appeal to your little Indiana Joneses is a quick visitto Dalyan. The best way to get to this small town is by boat, which you can book in 

Marmaris

 to take you first along the coast and then up into the estuary and through a maze of reeds. There is a fascinating ancient city here and it's one that I've-seen-it-all teens can't simply dismiss with a 'Whatever'. The rock tombs of Caunos were created in around the 4th century BC for the kings of Lycia and they look like palaces carved into the cliffs.




Dalyan is famous for its mud baths and let's face it: The child that doesn't like to be covered from head to toe in gooey mud still has to be born! Since this mineral-rich mud just might be the fountain of youth, you have the perfect excuse to get down and dirty yourself too.




The estuary and beach just south of Dalyan are a protected area. You'll be able to spot different bird species, including storks. The real attraction though is found at Iztuzu Beach. In summer, endangered loggerhead turtles come here to nest and at Kaptan June's Hut you can find out more about these creatures and the efforts to conserve them. If you're lucky, you may see baby turtles hatching and making their way to the sea: a sight that nobody in your family will ever forget!


Thank you so much for stopping by! If you enjoyed this post, please join us on Facebook,Twitter,Pinterest and G+. Click on the buttons on the right hand side to follow us on these platforms.