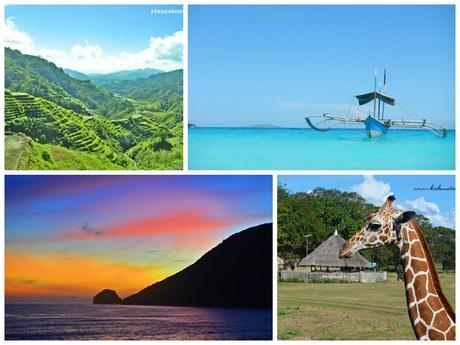 No place in this earth that you can find a perfect harmony of wonderful natural attractions, abundant magnificent white beaches, diverse marine life and pristine rainforest rich in floras and faunas. Philippines has it all! That's why the country is established to be as one of the top tourist destinations in Southeast Asia. And this never ending gift from nature is preserved and taken care of its humble and joyous people. Filipinos is said to be as the happiest people on earth, and I'm one proud Filipino and making me 100% sure that every visitor, be it be a local or much more of foreigner you'll feel and see the big love, contiguous smile and the warm welcome. So when traveling here in Philippines, you must
experience and connect with the locals!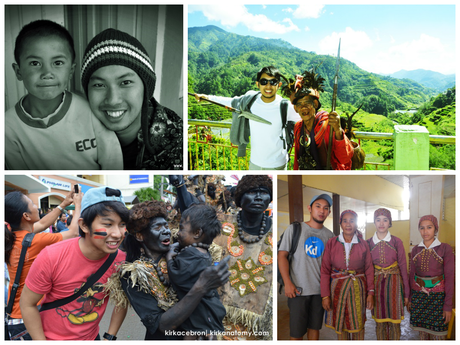 Traveling gives you opportunity to meet locals, and this is the fun part of traveling – interacting with interesting people and having an awesome adventures with them. Being with locals maybe the wisest and the inexpensive way in knowing the must visit destinations, where you should eat and the culture of the place. So after planning your itinerary, I guess the next thing to do is to set goal to meet locals.
Sometimes, when I travel, my first must do is to find a locals, may them be my seatmates on the bus or those random people I meet along the road. Strike up conversation with as many people as you can.  Be friendly, get their attention, extend to them your enthusiasm to know their place, and tell them how beautiful their culture is. In that way, they will be more than willing to share with you the must things to do when visiting such place, where to eat and the likes. I may say that we Filipinos, is one of the most hospitable people on earth, and

I, myself is more than willing to help people who are fascinated with the beauty of our country. 
Being with the locals to experience the culture are sometimes way better than seeing those dream tourist destinations

. One of my most memorable experience with the locals is when I traveled solo to Sagada, upon bouncing off the bus I went straight to the tourism office to fix my itinerary for that day, next beside me was an old lady smiling at me, I started a conversation and told her that I'll be here for the next few days solo and looking for a homestay, surprisingly, she owns a homestay and invited me to stay in there for free. Homestay in Sagada is pretty affordable for just 250Php ($5). I said yes to stay in their place but I insisted to pay for the rate, the old lady agreed, and made a deal that as a visitor I gonna have my meal with her family. And in such a short stay they were able to

impart their culture

to me. They also

shared the must activities to do and the native food to try

. Such experience with the locals will be treasured memory forever.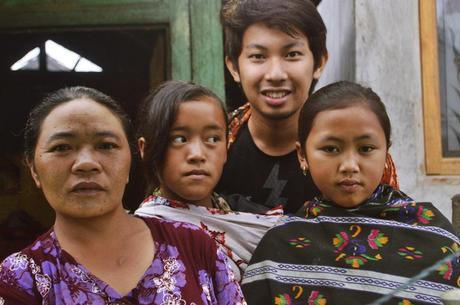 The homestay owner and her kids.
For me, it is pretty obvious that being with the locals is more fun. Experiencing their culture, way of living is one of the meanings of traveling. That's why I really appreciated the concept of
Withlocals.
The great concept behind Withlocals is

connecting travelers through food and experiences

.

And happy to announce that Withlocals is Launching here in the Philippines soon!
What is Withlocals? 
Withlocals is the peer-to-peer marketplace where local people offer experiences and their skills to travelers. Their mission is to connect people and cultures through food and unique experiences.
Because they want to enable people to earn a sustainable income by doing something they're passionate about.

The experiences fall into three categories:
Eat - G

et a real taste of the local culture by dining with a family in their home.

Tours -

Experience your trip through the eyes of a local.

Activities -

Enjoy activities and learn new skills together with talented locals.
Everybody is good at something
Withlocals believe that every person is good at something and that there's no greater way to earn a living than by doing something you are passionate about. By starting Withlocals.com they hope to enable people, especially those in developing countries, to boost their income by offering their skills and knowledge to travelers.
And if you wish to become a host like me, you can
SIGN UP HERE  and follow the instructions.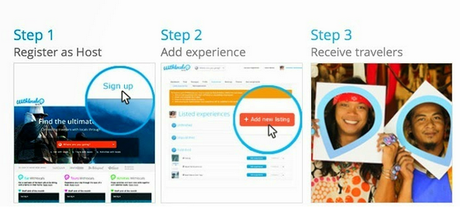 Start by registration by providing your details, the activities you are offering and you home. You can also set your rate. Then a Withlocals ambassador will contact you to arrange a visit to your place and will take photos to be utilized in the website. once all done, then prepare to welcome travelers in the Philippines.
Connect with Withlocals:
Website:
www.withlocals.com
Facebook: https://www.facebook.com/WithLocals
Twitter:
+Withlocals
Instagram:
+Withlocals
http://www.withlocals.com/