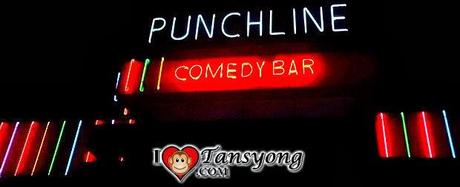 It is very essential to anyone who lives in a fast pacing lifestyle, working in a stress environment and living in various problems to laugh. Spontaneous laughing despite of predicaments is a great gift to each oneself. Laughter is a part of human behavior regulated by the brain, helping humans clarify their intentions in social interaction and providing an emotional context to conversations. So therefore Laughter is the best medicine and we deserve to laugh genuinely.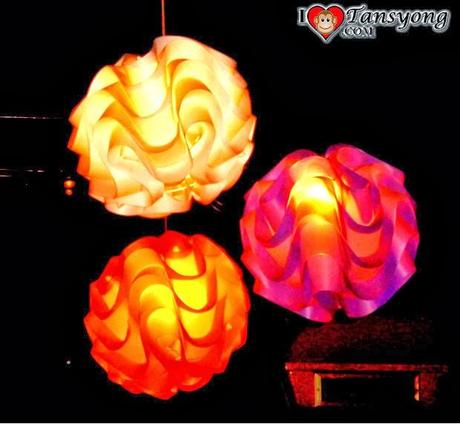 Moreover, Expressing of lively amusement is the main goal of my officemates why we have to contribute for a fund. We want to escape from our daily work routine and to experience a delightful feeling outside from the work place. We decided and planned to spend the said collected fund for team night out and our first choice was to allocate the money to experience a comedy bar.
Correspondingly, we mediate to go for Punchline Comedy Bar. Fortunately, one of my officemates had a friend who is an event organizer and currently employed in the said bar, so he shoulder the tickets w/c is amounting to 350php each and he can get it for free. But the thing is we need to purchase our drinks and foods inside (bot bad).
 October 20, 2013 Sunday 9PM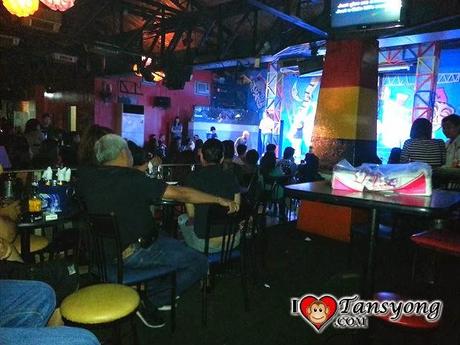 I woke up late, and I was not feeling well because I got a hangover from my Saturday Gimik last night at Bellagio square. My officemates and my manager called me; they were already at the bar. I quickly took a cab.
How to get there? 
Punchline is located at 1399 Quezon Ave. South Triangle, Quezon City.  Your major landmark is GMA Kamuning MRT Station. Go to Quezon Avenue and wait for a jeepney infront of GA sky suites bound to Quezon Ave.
Here is the MAP:
Punchline is one of the several comedy bars/bars along Quezon Avenue. The place is not too big; it is crowded during Friday and Saturday nights due to the reason of popularity. Lot of well-known local TV comedians now actually used to work here like Vice Ganda, Chocoleyt and Ethyl Booba.
When I arrived, I noticed right away the attractive lights on the entrance. And a huge signage will welcome you from outside.  As I continued to walk going inside, a help desk is in front where in you need to pay the entrance fee. Since I have free entrance, I proceeded to the table where my officemates at.
Since it was Sunday night, the venue was not overcrowded and not all tables were occupied. The Bar is air-conditioned and still you can smoke inside. The design of the stage is very colorful and festive. The Audio is great and appropriate for the size of the entire bar. If you are occupying at the back, no worry for visual because TV monitors are provided for those who are not sitting closer to the stage.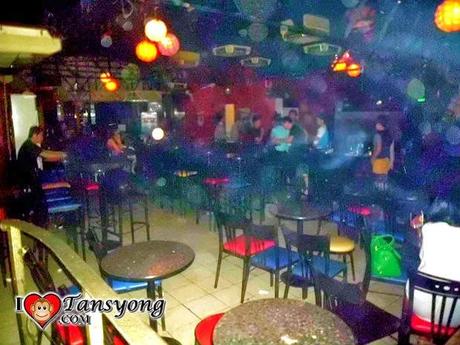 The washroom is clean, and the toiletries are complete from hand wash, sanitizer toilet paper, beside the sink is a box for tip is located, a crew is waiting at the door to serve you inside the washroom. So, when I noticed the Tip, I backed off in using toiletries and decline the service of the crew or else I got force to pay.
Food.
Since I woke up late, I was not able to grab a bite on my way to Punchline, so I ordered a heavy meal. Fried Boneless Bangus and Egg with rice amounting to PHP190 and PHP30 for extra rice which was quite expensive for an ordinary meal. But I still bought it; I was too hungry so there is no way for me considers my tight budget.
Employees
•
Comedians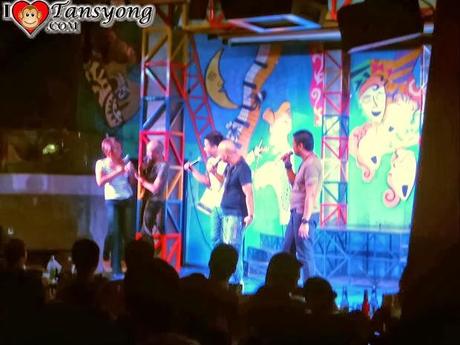 The Comedians
Comedians performed that night were Mang Arnel, Kiray, Donita, Geo and Ace. All were great performers and comedians. From the opening of the bar up to 11PM was timeslot for Videoke singing for those who wants to sing on the stage from the audience. This timeslot also is the
Okrayan
time where-in the comedians are going to make fun on stage to those singers during interview. Fortunately, I was nominated by my officemates to sing infront, of course I was the center of bullying that time, while the crowds were staring at me, but I am prepared of it. "Nakipagsabayan ako sa
Okrayan
". 11 PM up to 3AM is the so called Primetime; where in the comedians start to narrate funny stories.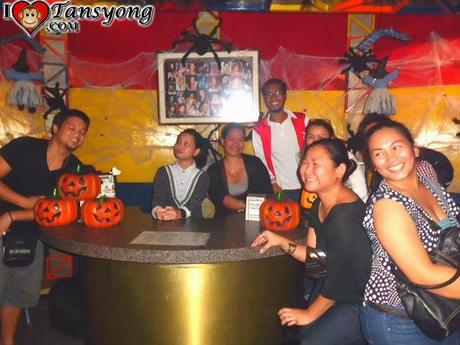 At the Entrance/help Desk
• Waiters and Crews
Waiters were very attentive to serve the orders, maybe because there were few guests. The DJ is also clever to play appropriate scorings for the comedian's punch line. The guards and bouncers are very guest-oriented staffs.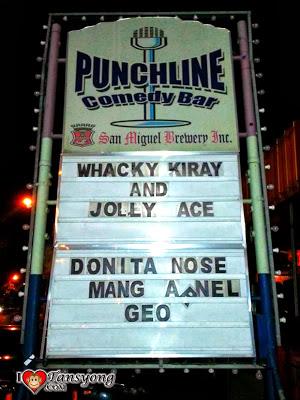 Truly, I was laughing the whole time watching the performances of the comedians. Gay comedians are really great. By 3AM lights was off. Others decided to go home while others choose to continue the party at Angeline House. Click
 here 
for the story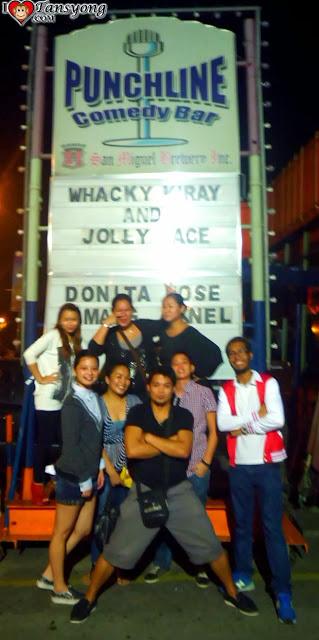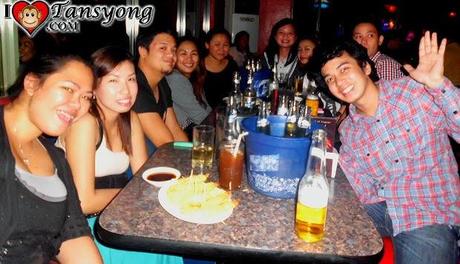 .