One of the things that makes Argentina such a great country to learn Spanish and explore, is the huge array of climates and landscapes it offers. Due to Argentina's huge size and coverage in terms of latitude (a span of 34 degrees!), a great variety of different climates can be observed as you travel from north to south.
At Expanish Spanish school we often get asked by Spanish students who are short of time, which regions of Argentina they should focus on. The reality is that it's very much dependent on personal preference, there are far too many to choose from!  So here's Expanish Spanish School's quick guide to Argentina's areas and regions.
The Northwest
A mountainous region with hot climate and colorful landscapes, mainly comprising the provinces of Juyjuy, Salta, La Rioja, Catamarca, Santiago de Estero and Tucuman. Bordering Argentina's neighbors Chile and Bolivia, many travelers pass through this region to continue their travels through South America.
This area is full of historic relics, old churches and structures that were once part of the great Inca civilizations. Altitude is an important characteristic of this region, with a series of plains reaching up to 3,500 meters and the  eastern Andes is home to the famous Quedrabas (a series of colorful valleys) are situated
Region Highlights:
Salt Flats
Salta Ciudad
Route 68 driving circuit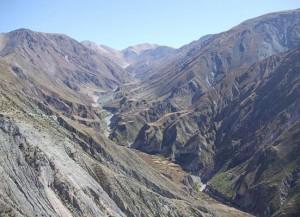 The East and Northeast
Travelling east in Argentina towards Brazil, the climate becomes tropical. With subtropical forests of Formosa and Chaco stretching out across large areas. This area is incredibly rich in flora and fauna, and great for anyone with an interest in nature as it's home to a wide arrange of rivers and national parks, and most importantly the famous Iguazu Falls.
This region is home to a number of rivers including the Paraná and Uruguay which stretch down from Misiones towards Buenos Aires.
Region Highlights
Iguazu Falls
Boarders with Paraguay and Brazil
Wetlands
Cuyo
Halfway down Argentina, the Cuyo region boarders Chile and comprises the provinces of Mendoza and San Juan. A very picturesque region characterized by high Andean snowcapped peaks, rocky landscapes, green pastures and vineyards.
Cuyo's climate can be extremely varied due to the influence of the Andes, offering up long hot summers and icy cold winters. Mendoza is famous around the world for its production of high quality wines, and a vineyard bike ride is must do if you're in the area!
Region Highlights
Mendoza
Vinyard bike ride
Cordoba
Valle de la Luna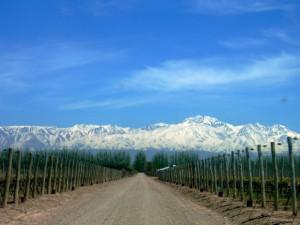 The Pampas
The first thing that comes to mind is Gaucho and beef! The region known as Humeda (Humid Pampa) is where you'll find the center of Argentina's agricultural industry, due to the richness of it's soil. The Pampas includes the provinces of Santa Fé, La Pampa and Buenos Aires (home to the Capital and Expanish Spanish School!)
This area is generally flat and the climate temperate, with hot and humid summers and cool winters.
Highlights
San Antonio de Areco
Buenos Aires
Estancia visits
Hurlingham (for the polo!)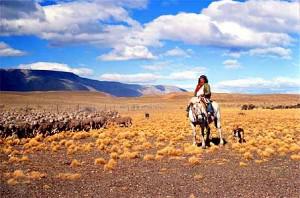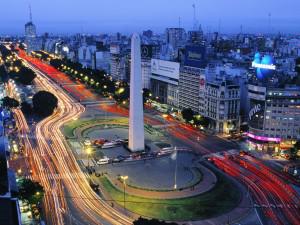 The West and South
Heading down towards Patagonia Argentina becomes an inhospitable but impressively beautiful country, characterised by desolate planes, emerald green lakes and mountains. Stretching down from Mendoza to Bariloche visitors will encounter the snow capped mountains and lakes of the lake district, through to El Calafate's spectacular glaciers, Tierra del Fuego in the south and Ushuaia, the southernmost city in the world. On the East coast of Patagonia, you'll find windswept beaches, whales, penguins and sea lions stretching up the coast back towards Buenos Aires
Highlights
Bariloche for skiing and hiking
Perito Moreno Glacier
Ushuaia
Puerto Madryn whale watching