"Beyond the Supersquare,"
a new exhibition at the Bronx Museum of the Arts, explores the influence of Latin American and Caribbean modern architecture on contemporary artists in those regions. The exhibit, which runs through January 11, 2014, features the work of more than 30 contemporary artists whose photography, videos, sculptures, and drawings respond to modern Latin American architecture through the prism of unique political, social, and environmental challenges. It is the product of four years of research by the museum's executive director, Holly Black, and María Inés Rodríguez, director of the CAPC Musée D'Art Contemporain de Bordeaux.
Slideshow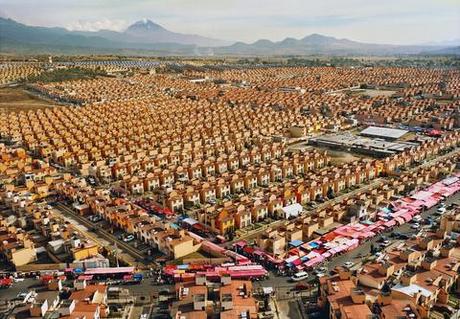 Photograph from the series "Two Million Homes for Mexico" by Livia Corona. Courtesy of the artist and Galeria Agustina Ferreyra, San Juan, Puerto Rico.