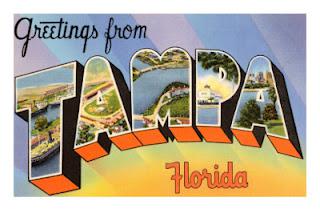 via Jobsanger
After listing all the banned items at the site of the Republican National Convention, including light bulbs and bicycle locks, he concludes
But have no fear. While they have banned everything from paintball guns to water guns and ice chests and umbrellas, they have made sure that no protester has to go completely unarmed. Anyone can carry a concealed firearm -- as long as they have a concealed-carry permit. And that is not a hard permit to get. In some states, all it requires is the payment of a small fee.
What do you think? Is that Florida something else, or what?
Please leave a comment.