New to little Indiana? Subscribe for free to my RSS feed. Thanks for stopping by!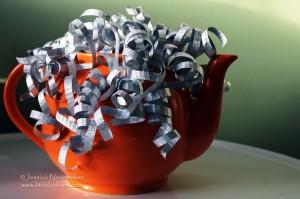 Mad Hatter Cups and Cakes: Danville, Indiana
Danville, Indiana
Taking a cue from Alice in Wonderland, this Hendricks County shop is a study in whimsey.
Danville Indiana: Mad Hatter Cups and Cakes
From the moment you enter the hip cupcake shop, you'll soon figure out that you've come to the right place!
Fun mirrors, graceful lighting, and teacup decor make the atmosphere fun–but it's the cupcake menu that is the star of this show.
With a menu that is always changing and improving, how will you decide?
Mad Hatter Cupcake Menu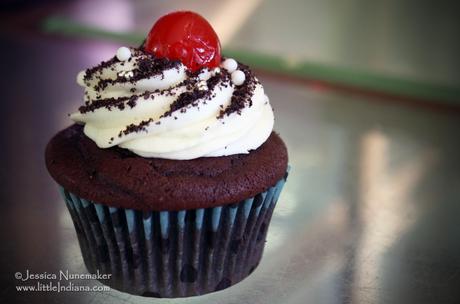 Mad Hatter Cups and Cakes: Danville, Indiana Mad Hatter Cupcakes
There's Peanut Butter Madness, a Chocolate Peanut Butter Cupcake topped with Peanut Butter Buttercream and a luscious drizzle of Chocolate Sauce.
You'll also find Vanilla-pillar, a Vanilla Almond Cupcake, and Chocolate Wonderland–the chocolate loving Hoosiers delight!
But the piece de resistance? The Mad Hatter Cupcake. A Fudgy Chocolate Cupcake topped with Vanilla Buttercream Frosting, an elegant sprinkling of Chocolate Cookie Crumbs, with a cherry to top it all off, well, it's a definite show-stopper.
Go There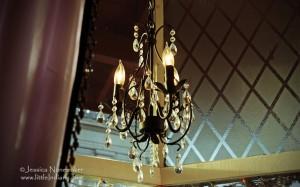 Mad Hatter Cups and Cakes: Danville, Indiana
Discover  the latest edition to the cupcake line-up: The Red Queen.
A Red Velvet Cupcake (hello, Valentine's Day, anyone?) topped with Chocolate or Vanilla Buttercream. Is this an awesome addition to an Indiana town or what?
Just don't forget to tell 'em that little Indiana sent you!
Find Mad Hatter Cups and Cakes and other pictures in Indiana on my Flickr photostream.
Mad Hatter Cups and Cakes
57 S Washington Street
Danville, Indiana 46122
317.449.0245

View Larger Map
little Indiana: Where to Stay, Play, and Eat in Small Towns in Indiana. Discovering Indiana's best small towns! Now get little Indiana on your Kindle.
Targeted. Relevant. Affordable! little Indiana advertising.