Land deal could signify move forward for Scripps' biotech city on Briger forest
Today in West Palm Beach, Florida, Everglades Earth First! (EEF!) announced their official opposition to the Kolter Group's purchase of the Briger Forest. The EEF! collective, which maintained a 6-week treesit on the site in 2011, visited the corporate office of the venture capitalist vultures at Kolter with this message: "If you buy Briger you're buying the community resistance to the Scripps Florida Phase II project." The project has been contested for years, with multiple legal challenges citing impacts to protected species, including hand fern and gopher tortoise.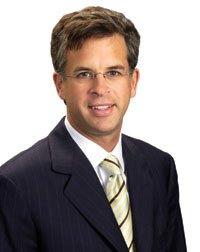 While his underlings call him Bobby, after watching this video, you may want to call him Blinky. …Has Scripps gone into genetically engineering robot CEO's?!
In case you want to pay a visit (or send a letter) to Kolter Group Co yourself, their address is 701 S. Olive Avenue, West Palm Beach, FL 33401. And you can call them at (561) 682-9500, or fax (561) 682-1050. The CEO's name is Robert Julien, but his underlings seem to call him Bobby. His extension is 221.

Although the Kolter Group claims to be committed to "creating better communities" they seem to have little issue with building homes and businesses within close proximity of the proposed biotech facility. These facilities are known to transport undisclosed hazardous materials. EEF! says they have little faith in Scripps' ability or intent to keep these materials out of the Intracoastal Waterway and Palm Beach County's drinking supply. "We are appalled by the apparent negligence of this decision and Kolter's compliance and culpability in this debacle."
Additionally the "better communities" that the Kolter Group creates are not affordable housing options. The communities they have built in Palm Beach County are priced as high as two million dollars. If the Kolter Group is allowed to move forward with this project, ongoing gentrification in Palm Beach Gardens will continue unabated.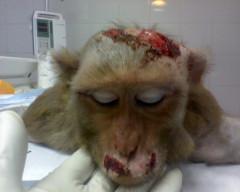 Leaked photo from Primate Products in south Florida, a primary supplier for research labs like Scripps Biotech
Though EEF! didn't mention the issue of vivisection in their statement, Scripps Biotech in Florida has boasted the creation of the largest animal testing laboratory in the state. As a result, the project has been the target of protest groups such as Smash HLS for its intent to use live primates in research.

"While Palm Beach County has an abundance of houses, shops, streets, and concrete, what it severely lacks is wild spaces – places without the incessant rumble of the interstate; where the sound of birds can be heard without the intrusion of car horns and sirens. Beyond the intrinsic value of wild spaces, the Briger Forest serves Palm Beach County by helping to regulate the climate of the surrounding area and providing a pollution buffer from I-95.
"We will not stand by and allow this forest to be torn down for the profit of a huge development firm, a biotech company, and the city government at the expense of the community of Palm Beach County… Respect existence or expect resistance!" —from EEF! statement
Story compiled by the EF! Newswire