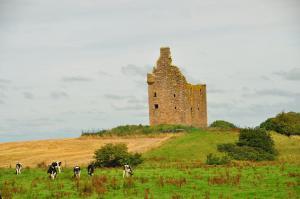 Bring out your inner thespian, highland athlete or musician during your Scotland hotel break by timing it with one of the many festivals and events that take place throughout the year. Here is a guide to the best of the bunch, taking you from culture and history to music and sport.  (Photo "Scotland Images" by vineetagar)
Ceilidh Culture
Dig out your frocks and fiddles for Edinburgh's Ceilidh Culture Festival, a celebration of all things traditional in the world of Scottish music and dance. Be prepared for a good old knees up as Edinburgh's best traditional bands play into the night. Take your kids along to family friendly workshops in historic music and dancing or explore the street-fair over Easter weekend. There are loads of cozy B+B's in Edinburgh with their own history to share that will create just the right atmosphere to get you in the mood for some traditional Scottish fun. The festival runs from mid-March to mid-April.
Glasgow International Comedy Festival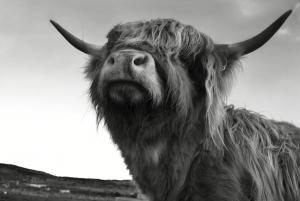 One of the biggest comedy festivals in Europe, the Glasgow International Comedy festival attracts the best funny folk from around the world, with loads of local talent too. Running from mid March to April, there is sure to be something to get you hooting with laughter (acts this year including Sarah Millican and Stewart Lee). Mingle with other comedy fans in Glasgow's central hotels and explore the historic streets and venues, from old-world pubs to concert halls. (Photo "Highland Cow" by garwee)

St Andrews Golf Week
Book yourself into a luxury hotel and don your tartan cap for St Andrews Golf Week taking place in mid April. Golfers from all over the world flock to this picturesque city to play on the many courses including the legendary Old Course. Whether you're a pro or a beginner, it matters not. You can participate in one of the many competitions, be a spectator at professional tournaments or take lessons to improve your technique.
Edinburgh Fringe Festival

For three weeks is August, Scotland's capital hosts the largest arts festival in the world. International and local talents take to the stage in locations across the city, with everything from comedy and literature to theater and music finding a platform. Book tickets to see your favorite acts and enjoy discovering new talent as you watch street theater and pop-up events across the capital.  (Photo "New Town, Edinburgh" by natedogghc)
The Highland Games
Highland Games take place throughout the year in different locations across Scotland. The largest and most famous of these is the Braemar Gathering, which is a one day event on the first Saturday in September. Watch the lads and ladies of Scotland strut their stuff in traditional attire, with competitions ranging from Tug of War and Throwing the Hammer to Highland Dancing and Piping. There are also a host of other events unique to Scotland such as Putting the Stone and Tossing the Caber. The really special thing about this gathering is the history behind it, with the first one taking place in 1815. The individual games themselves would have been enjoyed by modern participant's distant ancestors.
The next few months of Scotland are definitely a fun time to be in the region, and no matter your interests there always seems to be something great at every corner.  Heading to Scotland soon?  Let us know what you think of these great festivals after you check them out!