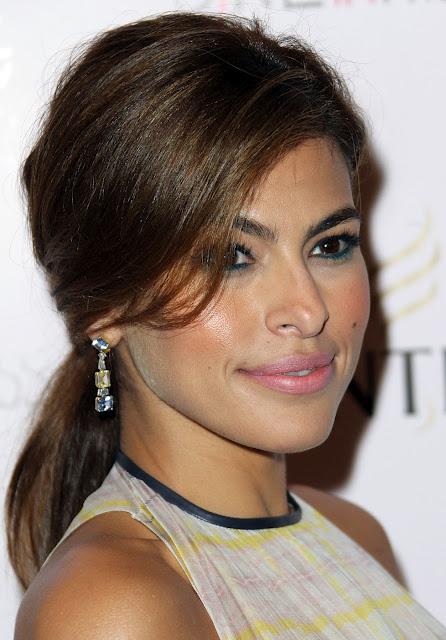 Eva Mendes recently wore a checkered Honor Spring 2012 dress at the  premiere of Girl in Progress recently. She paired the ensemble with Jimmy Choo Lance sandals and Bulgari jewels. I love Eva and I loved this look on her. Her make-up is stunning. It's a really fun and girly dress and I liked that's a change from the sexpot version we usually see of Eva.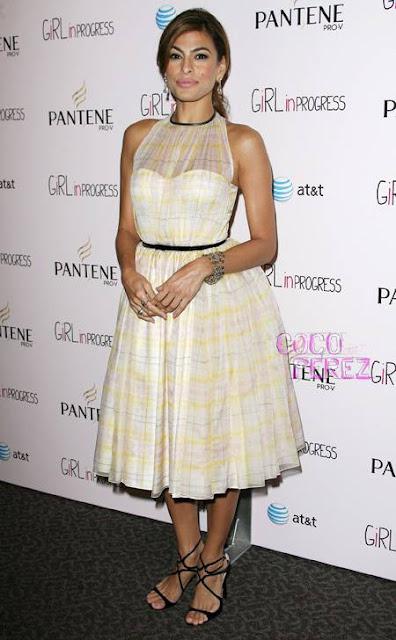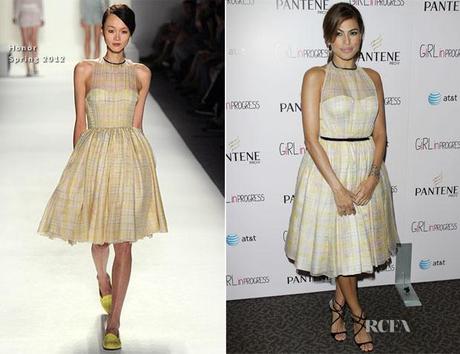 What do you think about Eva ? Do you love it or should we just leave it?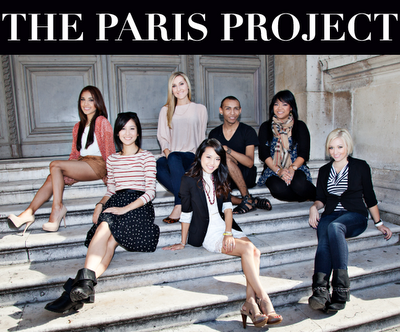 In other news Sigma has just released a limited edition makeup palette containing eight unique eye shadows, two blushes, one highlighter and two best-selling brushes! The Paris Project took seven renowned beauty experts to Paris and developed a make-up palette inspired by the city of Paris.  Sigma's limited edition eye shadows are inspired by a landmark monuments in Paris. These landmarks included the Eiffel Tower, the Louvre, the Triomphe, theChamps-Elysées, the Palace of Versailles, the D'Orsay Museum, Notre Dame, and the Seine River. It also includes two blush colors, one highlight shade, and the E55- Eye Shading and F40- Large Angled Contour brushes. Remember this is a limited edition palette so don't hesitate to get yours here today!