Gorgeous actress Eva Amurri, the daughter of Susan Sarandon and director Franco Amurri, looked stunning at her recent spectacular wedding day, as she glided down the aisle wearing a beautiful Lela Rose bridal gown. The twenty six year old enjoyed a lavish fairytale day when she married her partner Kyle Martino, the soccer commentator.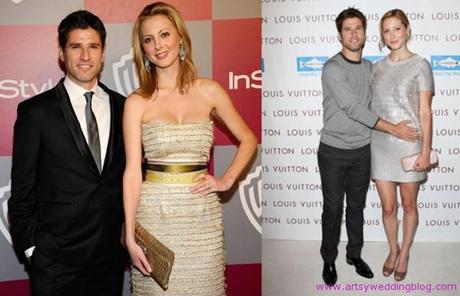 As you would expect at such a high profile wedding there were many famous names that watched Amurri take her special vows in her beautiful gown, including Sarandon's former partner Tim Robbins. Guests, who were treated to Perrier Jouet champagne at the celebrations, said that the occasion was beautiful, charming and fun.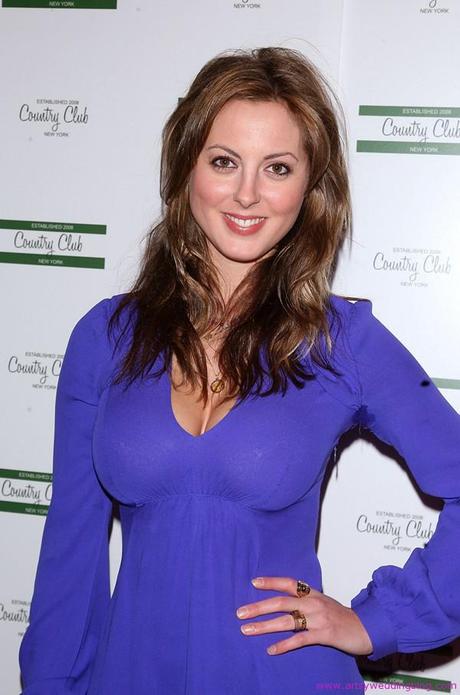 Falling in love with the bridal gown
Eva's bridal gown was indeed a masterpiece that was created to give her the perfection she was looking for. The stunning ivory satin gown had a three dimensional lace neckline that added depth and elegance to the overall look of the dress. The rich lace detail perfectly complemented the smooth satin of the dress. As a little extra the date of the wedding was also into the lining of the gown in pale blue to create the traditional 'something blue' that the bride has for luck!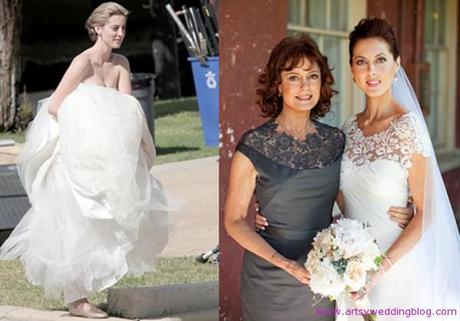 Mother of the bride, Oscar winning Susan Sarandon, looked stunning in a creation that was also put together by Lela Rose. She wore a beautiful silk faille sheath gown, which was adorned with the same three dimensional lace neckline as the dress of the bride, creating a special visual connection between the mother and the bride on the big day. Amurri is said to have been thrilled that she and her mother were sharing such as stunning design detail. The bride decided to accessorize her own wedding dress with a pair of kitten heels costing just $80!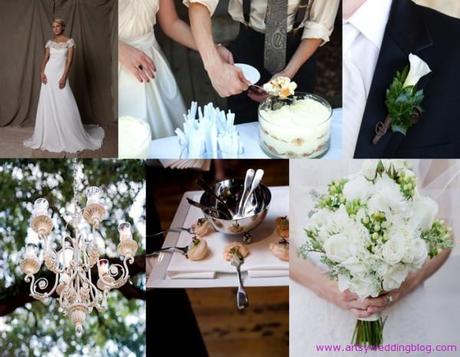 Amurri will be the first to admit that her search for the perfect wedding gown was not an easy one. In fact, she said that she tried on numerous bridal gowns in the run up to the wedding, adding 'they didn't like me'. She said: "I just felt like my head was stuck on a different girl's body." However, when she finally found her dream dress she said it blew her away. She said: "I love my wedding dress. It was just perfect for me, and already feels like it would be hanging in my closet. I loved it from the moment I tried it on."