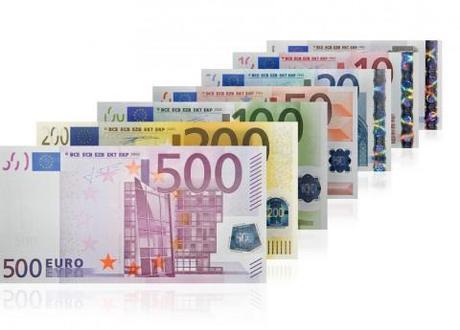 Eurozone crisis: Bailout for Spain photo: Tax Credits
The background
Eurozone leaders have agreed a bailout package for Spain's banks of up to €100 billion, but without the stringent conditions attached to previous rescue deals for Ireland, Greece and Portugal. The agreement was announced on Saturday 9th June, just two weeks after Spanish PM Mariano Rajoy and his finance minister denied that the country's banks needed bailing out.
Stock markets have rallied since the bailout announcement, reported CNN, with the euro gaining 1 percent against the US dollar. Rajoy insisted the move was a victory for the future of the euro and that the financial package would improve recession-hit Spain's chances of investment and creating jobs.
But not everyone is pleased by the bailout, with some dissenting voices questioning whether there will be any effect on the eurozone financial crisis.
Read about the run-up to the Spanish bailout at The Periscope Post.
Eurozone future remains unclear after Spanish bailout
"The extent of any restoration of confidence may be muted, until we know the terms attached to the emergency loans and where precisely the money is coming from," wrote Robert Peston at the BBC. The situation is further complicated by the fact that, assuming Spain has managed to negotiate a no-strings-attached bailout, Ireland may want to renegotiate their own rescue package. What's more, "the woes of Spain and its banks are hastening the arrival of a fully-fledge banking union in the Eurozone," said Peston; and nobody knows how a banking union may effect the UK.
Spanish PM 'sugercoating' the bailout
Spanish Prime Minister Rajoy may have attempted to portray the bailout as "just one step on the long path toward prosperity", said Mike Elkin at The Daily Beast, but this is to overlook a fundamental problem: "Spanish banks, specifically the savings banks, are collapsing because of greed, corruption, and denial."
Rajoy right to avoid austerity 'overkill'
"Rajoy's argument is that he already has IMF-style structural reforms in place, so a further package of austerity would amount to overkill. He is absolutely right about that," wrote Larry Elliott in The Guardian. "Any attempt to accelerate the pace of Spain's structural reform would almost certainly backfire, leading not just to widespread popular unrest but precisely the sort of adverse reaction in the markets that Europe's policymakers are seeking to avoid."
Spanish bailout changes nothing
The rescue deal "is a €100bn loan package to the sovereign state of Spain, not a recapitalisation of banks," argued Ambrose Evans-Pritchard at The Daily Telegraph. "It raises Spain's public debt by up to 10pc of GDP. There is no mutualisation of EMU debts, no move towards fiscal union. Nothing has changed." Evans-Pritchard pointed out that JP Morgan predicted the country will actually need €350 billion, while RBS puts the figure at a possible €450 billion.