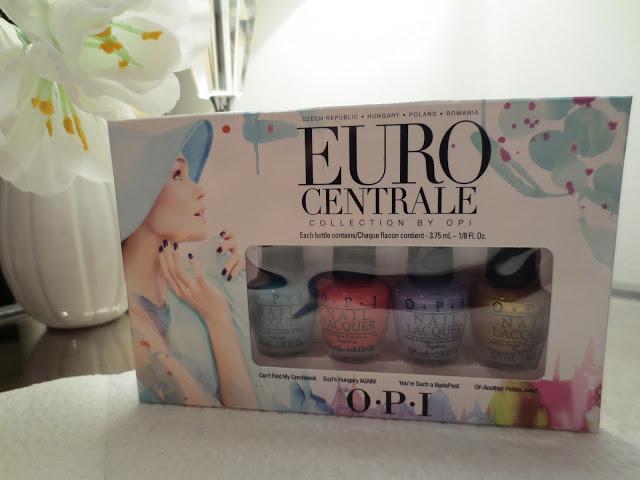 **Please note, I recently changed my blog URL, if you want my new posts in your feed click the "follow" button on the right!
I recently purchased this collection by O.P.I from nailpolishcanada.com (fav place for buying nail polish!). I got the Mini Set for $17 which I thought was a better deal for myself since I never seem to finish full size nail polish bottles. All polishes are 3.75mL (1/8 Fl.Oz) compared to regular sizes which are 15mL.  Pretty big difference but regular size bottlers are $9 each. I think this product was worth it for me since I absolutely love all the colors in this collection. Even the gold color which I wasn't sure of at first!
Closer look at the colors...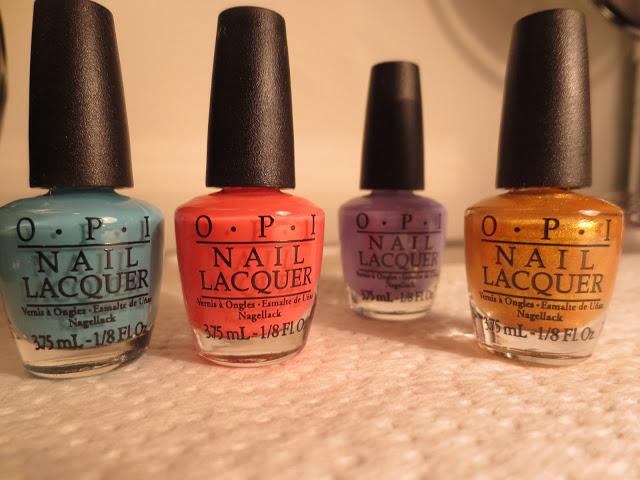 (From left to right: Can't Find My Czechbook, Suzi's Hungary AGAIN, You're Such a BudaPest, OY-Another Polish Joke)
Since these are mini nail polishes, they are a lot smaller than regular size polishes. Therefore the handle and brush are smaller. I personally don't have a problem with this but if you like bigger brush handles than you might want to consider the full sizes over the minis.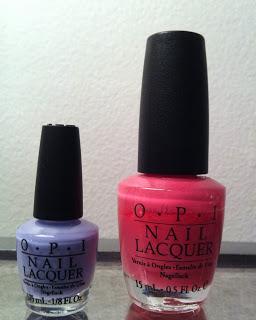 (Left: 3.75mL O.P.I bottle vs Right: Regular size 15mL O.P.I bottle)
Now let's get into each one individually...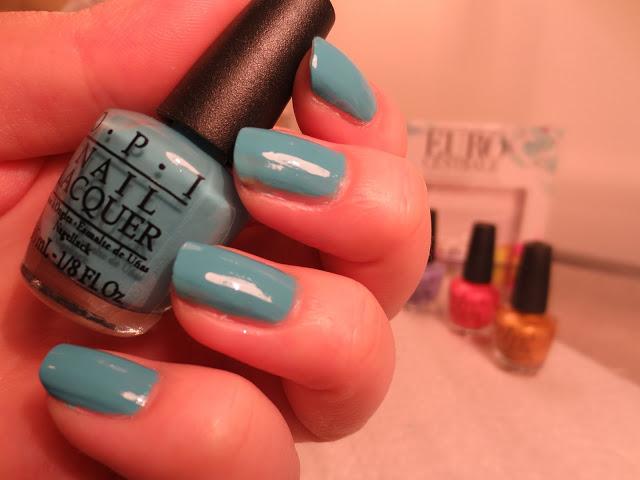 (sorry about the poor photo quality in this one!)
Can't Find My Czechbook-bright turquoise 
This is probably my most favorite color from the collection. I did find the polish a bit watery when applying therefore took about three coats. Otherwise no complains about the polish! Beautiful color!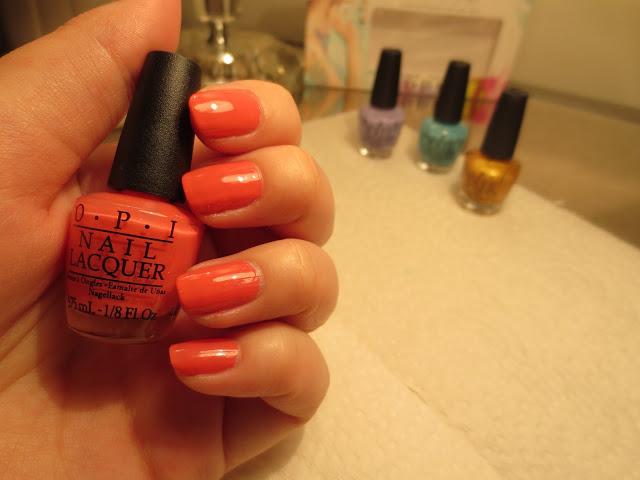 Suzi's Hungary AGAIN!-bright coral pink
I have been loving this color for spring. I was a little hesitant buying this collection because I figured these colors were quite similar to what I already have BUT I have been finding that once they are applied to the nail, they are really unique. I used two coats of this polish to get the final look.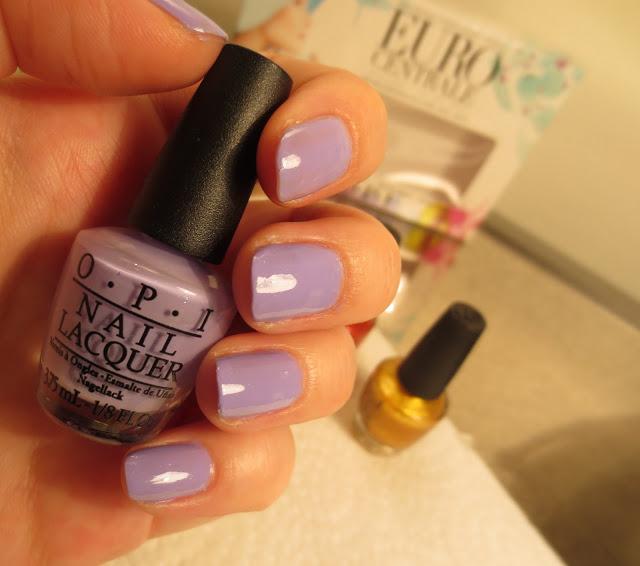 You're Such a BudaPest-light purple
I get so many compliments when I wear this polish! Everyone always wants to know where I got it! It is a very subtle purple (not very pigmented) but perfect for those who do not want nail polish that stands out. I found this polish to be a little watery and had to apply three coats to get the final look.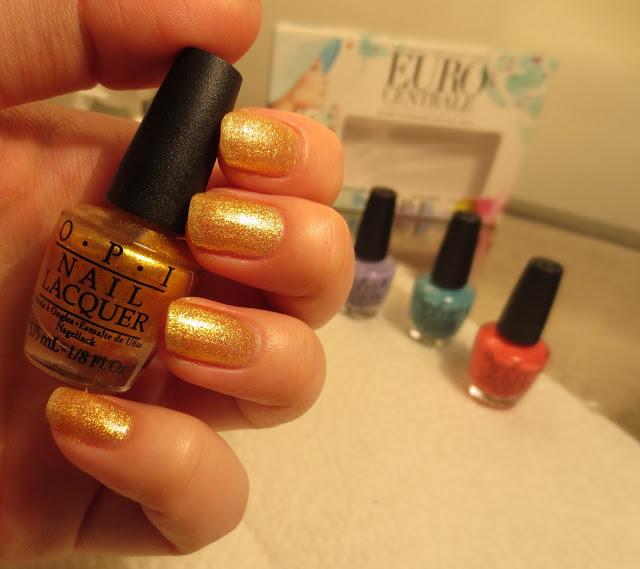 OY-Another Polish Joke-bright yellow (goldish) foil looking
I wasn't sure how I was going to like this polish, but I love using this polish for nail designs rather than on its own. I had to apply three coats to get the look in the picture and the formula is pretty sheer. I recently filmed a tutorial using this  and the blue shade so stay tuned for that!
Watch the video to see how they apply on my nails!
Thanks for reading!
What's your favorite color from this collection?