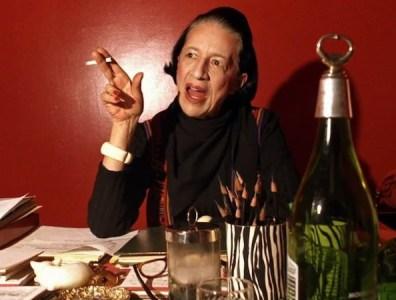 "Diana Vreeland: The Eye Must Travel" is a 2012 documentary directed by Lisa Immordino Vreeland. The 1 hour 32 minutes film tells the story of an absolute original: Diana Vreeland. Diana is best known as the editor of fashion magazines such as Harper's Bazaar and Vogue and for her enormous impact on what beauty and style were throughout the 20th century and, by extension, what they are today.
The film begins by taking us back to the beginning of the 20th century, when Diana and her family moved from Paris to New York. Positively influenced by the beauty of the belle époque but always put down by her mother, who always claimed she was extremely ugly, Diana dived into the music scene of the 1920s where she finally found herself.
A friend of Coco Chanel, Diana understood the massive impact clothes and fashion would have in the 20th century and educated herself in terms of all things style, luxury and so much more.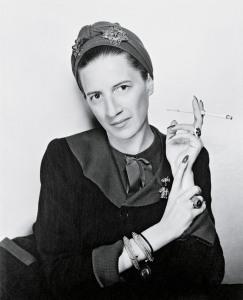 With an eye for beauty and a taste for originality and rhythm, it was Diana who popularized things such as blue jeans, the bikini and many fashion trends, some of which were later on to become timeless fashion staples. She was also one of the people behind the rise to success of celebrities such as Cher, Mick Jagger and Lauren Bacall.
Diana Vreeland expressed fantasy through the world she created along the years, and claimed that, without style, you are nobody. Later, she even was the inspiration for a series of film characters, being the archetype of the dynamic, strong, compulsive, demanding woman running a business like no other.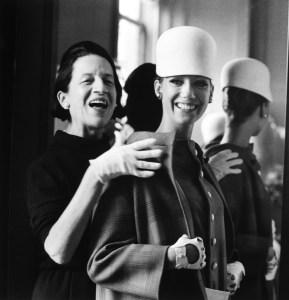 Diana at work
The film duplicates Diana's wish to never be boring and it is a great production you will enjoy. The clips of Diana speaking in interviews recorded for her autobiography which was never done, alternate with amazing documentary photographs and Vogue spreads from the time she worked there as well as with archive footage. Together, these complete the magic world in which Diana made it seem to have lived. Diana Vreeland was a native rebel and a great storyteller. She was able to tell stories in both writing and through image and to deliver things the world had not seen before. What was interesting about her is that she brought a new concept in the world, which was that even if one was not the classic image of a model, one could still be regarded as beautiful and we have to thank her for that legacy.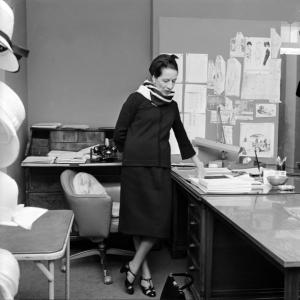 Diana's biography, as told by herself, has a lot of surprises that will make you gasp. She was a true style icon and a source of inspiration, as, as Diane von Furstenberg said about her, "she saw things in people before they saw it themselves".
It is Mrs. Vreeland from whom we've learned that "Style—all who have it share one thing: originality." or that "the only real elegance is in the mind; if you've got that, the rest really comes from it" as well as  that "you don't have to be born beautiful to be wildly attractive.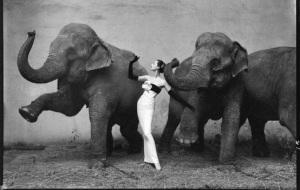 From Diana Vreeland's work
The movie is very good for anyone interested in learning more about the cultural background of elegance and beauty or for someone who wants to develop his or her style. Diana Vreeland, who redesigned not only Vogue and the meaning of the word fashion, also redefined the Costume Institute of the Metropolitan Museum of Art in New York City.  She left big shoes to fill and an amazing heritage.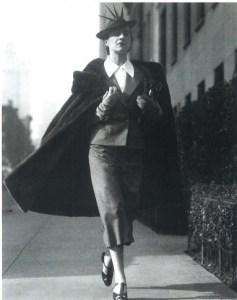 This movie is a wonderful portrait of one of fashion's most important influencers. Diana Vreeland is a landmark of style, beauty and fashion and already a mythological person in the world of modern culture. The film can be watched several times and if you have not seen it yet, you should definitely give it a try! "Diana Vreeland: The Eye Must Travel" is a great portrait and an enormous source of inspiration for anyone.
Watch the trailer below:
Fraquoh and Franchomme
P.S. Have you seen "Diana Vreeland: The Eye Must Travel"? What did you think of it? What other style influencers do you think should be the center of documentaries? Share your thoughts in the comments below and don't forget that you can follow us via e-mail or become a fan on Facebook or Twitter!
Share on Tumblr
0
""