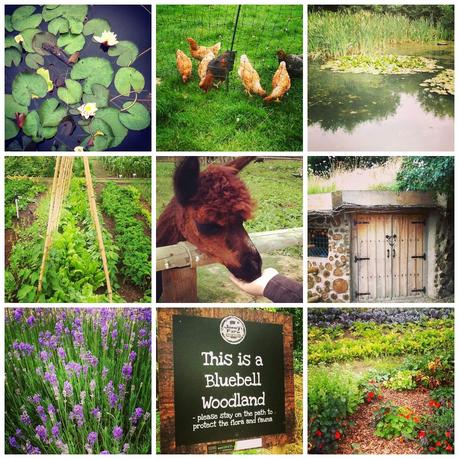 A couple weeks ago my family escaped the hustle & bustle of the city and headed up to Suffolk, just 2 hours from London.
For the past few years, late July in Suffolk has been the location of our annual friends & family camping trip for the past few years....it's an area that we have really enjoyed visiting. I must say that I wasn't too disappointed to swap my inflatable mattress and tent for the fabulous luxury & comfort that is one of Ipswich's best hotels, The Salthouse Harbour Hotel.
Jimmy Doherty....owner, creator & farmer of Jimmy's Farm....moved from London to Suffolk in 2003, a move which was followed on TV by the series "Jimmy's Farm".The series followed his journey as he attempted to convert a derelict farm into a rare breed pig farm.
These days Jimmy's Farm is a thriving & beautiful place with lots of animals

(including the pigs)

, a very popular cafe & excellent restaurant.
The farm is located in Wherstead, about 15 minutes from Ipswich....and it took us just under 2 hours to get there from London, it was very easy to find.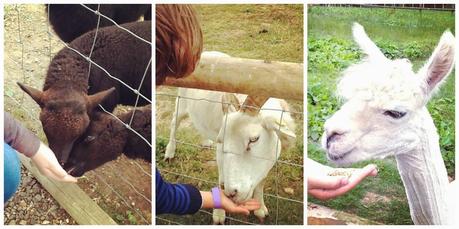 The farm has a butchery & an extremely well-stocked farm shop....plus a very helpful butcher!I had been informed that the pulled pork sandwiches in the Farm's Field Kitchen were a must...they were absolutely delicious! A soft flavoursome brioche bun, filled with pulled pork, apple chutney & crackling = very very good indeed.
We had made a reservation for Sunday lunch and based on how full the restaurant was, I would say that at the weekend booking is a must.
The food was fantastic.....wonderful roasts, very tasty vegetables & extremely good roast potatoes.My children both declared their burgers to be the best they'd ever had!It was also very good value for money.
All of the food at Jimmy's Farm is either from the farm or from local dairies/farms....we bought burgers & sausages to take home with us & these were also superb.
We spent Saturday afternoon and most of Sunday exploring the farm, there is certainly plenty to do for children....a forest for den-building (very popular, we saw some fabulous dens, my son was amazed!),a hobbit-house, lots & lots of animals which you can feed, a nature trail, a butterfly house & a very large play area with a zip-wire & plenty to climb on.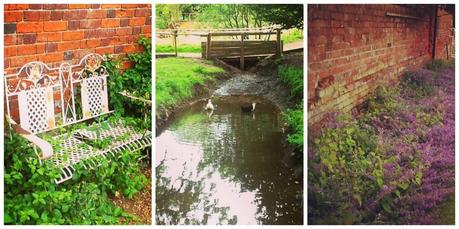 There were people around but with such a lot of space & plenty of picnic tables around, it was an ideal weekend destination....lots of space for children & plenty to see & do.
My children are 8 & 13 and they loved it.....they adored feeding the animals, they built a den, my son climbed every possible structure & they ran around exploring together....it was wonderful.
My daughter particularly liked the butterfly house & spent ages photographing the gorgeous butterflies we saw there.
Jimmy's Farm has a large walled vegetable & herb garden which was possibly my favorite part....that kind of garden would be a dream for me.There was so much growing....sweetcorn, apples, raspberries, courgettes.....and I really loved that nowhere in the farm was inaccessible, you are encouraged to see it all....which was great for my city children who have never seen so many vegetables growing in this way. There is a freedom & openness about the farm that I really appreciated.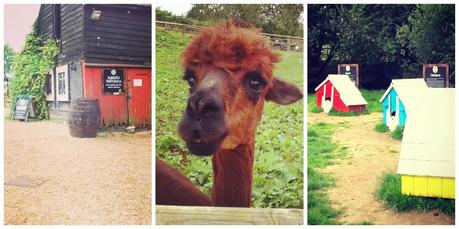 ....we loved the alpacas!

The whole weekend was a real success....good food, beautiful surroundings, lovely people everywhere we went, we absolutely loved it & my children didn't want to leave!
Jimmy's Farm has plenty going on all year round....last week a theater production took place in their outdoor theater & at the end of the month they are hosting a Sausage & Beer festival.
It's definitely the kind of place that if we lived nearer, we'd be there every weekend....and not just for the pulled pork!
To read more about Jimmy's Farm, see their website here....