We have some very exciting news for you, Eric & Sookie Lovers!
TV Guide ranked Eric & Sookie's first real kiss as their Top Moment of the Week! Can I hear a, 'hell, yeah'?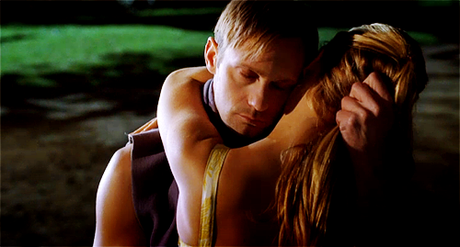 This is what they said about Eric & Sookie's kiss!
1. Best Kiss of Death: Up until now, True Blood's central romance has been between Sookie and Bill. While the show has flirted with other options for Miss Stackhouse, it was only now, four seasons in, that she finally acted on her feelings for ancient vampire Eric Northmanand sealed in with a swooning romantic score and a very passionate kiss. All those Team Eric fans have waited patiently; it seems the season of the witch is also your time. Enjoy it while it lasts!
Not sure how much I appreciate this statement…Eric and Sookie are the true soulmates in the show and in the books. 

  To the author of the article, don't worry…we ARE enjoying it!

In fact…let's enjoy it AGAIN!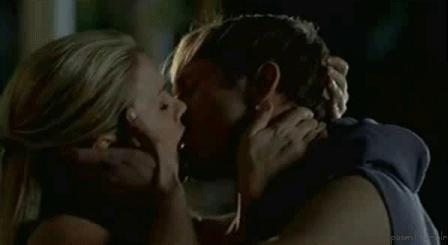 Are you as impressed as I am, by all the attention Eric & Sookie's kiss is getting? What do you think about TV Guide's comment?
Share your thoughts below!
Source: TV Guide.com