BRENTWOOD – Join Equality California for the Fifth Annual Harvey Milk Day on Sunday, May 18, 2014, from 11 a.m. to 1 p.m. at the home of Tom Safran in Brentwood, CA. The address will be provided upon purchase of a ticket at kintera.org.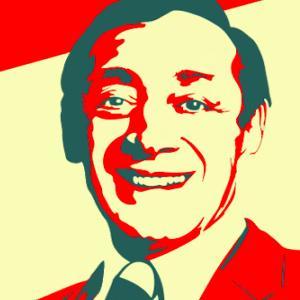 In honor of Harvey's enduring legacy, Equality California will be holding a fundraiser for our Political Action Committee. EQCA's PAC is the pathway to real and lasting political power for the LGBT community. Our endorsement process is transparent, always adhered to, and requires a 100% pro-equality platform — or no endorsement!
We must elect LGBT candidates and our allies to office to ensure that we continue our march toward full equality. Putting more financial muscle behind our PAC is a key strategic objective of EQCA this year and beyond.
Celebrate the life of Harvey Milk with mimosas and hor d'oeuvres at the beautiful Brentwood home of Tom Safran.
Co-Chairs: Laurie Hasencamp and Rick Zbur.
Sponsors: Linda Bernhardt & Elaine Lemke, Ed Buck, Glen Dake, Bill Delvac, Laurie Hasencamp & Mike Lurey, Susan McCabe, Reed & Davidson, LLP and Rick Zbur.
More information at kintera.org.