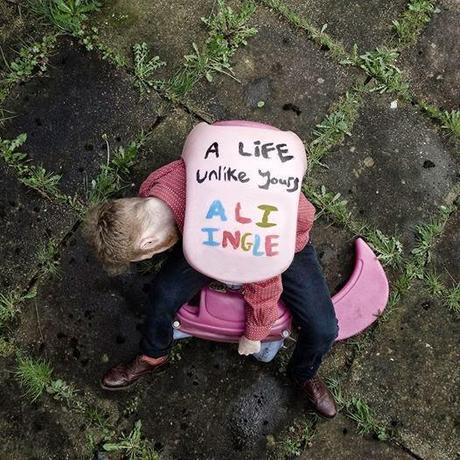 A haunting yet elusive symphony echoes, lures with mellifluous quality, casts a spell with thrilling and emotive tonal intensity. Cheerful and blithe, atmospheric and exuberant melodies take turns - once resfreshingly upbeat, then soulfully imbuing and silky in sound - unfold their overwhelming charm, led by smoothly rasping and sentimental, soon glowing vocals - it's a natural, harmonic still staggering symbiosis of poignant and multifarious musical features, a mesmerizing melodic blend that captures vehemently and without delay. 'Oh, I, I, I could never let you go' ....
May it be a soothing ballad or a buoyant catchy tune, Ali Ingle's music unfailingly distinguishes itself through a genuine approach to composing and songwriting, depends in equal measure on vulnerability, soul and breezy ease in vocal performance, flows lithely, effortlessly in both rhythm and realization, thus speaks of natural gift, of artistic vocation even. 
As his third EP 'A Life Unlike Yours' sees its release, the imaginative singer/songwriter leaves his musical comfort zone, does so with great confidence and compositional maturity though: his songs are still melodically dreamy, vocally longing and lyrically scenic, but Ali also allows more ardent and vivacious instrumental episodes
 to grow, to tinge the compositions with a vibrant melodic glow. He obviously feels at ease with heartwarming and sweeping indie pop melodies, blithe but stirring in resonance, enriched by heartfelt and honest lyricism. And it suits him and his music strikingly well.
Official music video for 'A Life Unlike Yours' 
Whilst listening to the EP's title track 'A Life Unlike Yours', it proves difficult to deny the frisky blossoming of Ali's music: his voice blazes brightly and brimful of sentiment, is harmonised by delightful and dulcet vocal backing, and accompanied by uplifting and optmistic melodies as spirited riffage and rhythmically refreshing, perky percussion strokes coalesce. Intelligently and vividly, a genuine story of life, its twists and turns, unfolds, tells of the eagerness to embrace the very same, of taking chances where they rise, employing a discreet still idealistic sanguinity without neglecting a realistic perspective. 'I got a one way ticket to the beyond, I came alone but hope to leave with someone, but I foresee a lonely end', is pronounced once, and despite the blunt pessimistic outlook, it's predictable that after people have indulged in the bracing and inspiring composition that is 'A Life Unlike Yours', Ali leaves with a new following of pleased and willing listeners.
                                                                                                                                               Little Grace's debut EP promotion: Ali Ingle  

                                                                                                                             

contributes his song

'

Yours Alone

'

, 

the outcome 

are 

heavenly                                                                        vocal harmonies

of

opposing

but

apollonian

and

opulent tonal shades
Two refined and balanced layers of vocals, one sensitively piercing, dreamy and elusive, the other raspy and strong in expression, grace and inspirit the raw, means minimalist but atmospheric, and laid-back instrumentation of 'Yours Alone'. Whilst ponderous, at times clangorously clashing, vibrant drum beats, paired with an imbuing and dim guitar arrangement (high-pitched and tenesely shifting, occasionally frisky and erratic riffage renders audibly) provide the rhythm, Ali's warm, incisive voice governs the song. Even at a time when both drumming and guitar play adopt a more progressive and passionate sound, his soulful yet egdy vocals engross the composition and set the tone with smooth fluency and poignant dreaminess. 'No one ever take your breath away' - considering the stunning vocal performance and the overall placid but gripping sound, I'm not sure whether Ali makes a false promise by saying so or not ...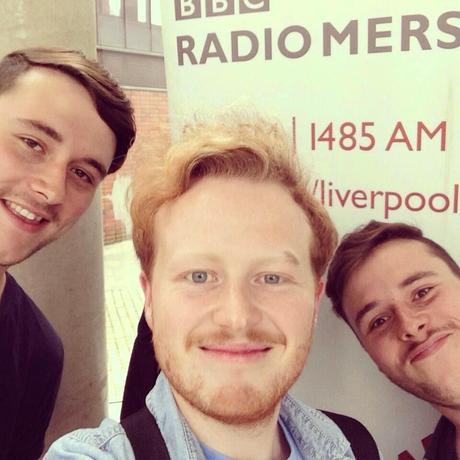 Ali Ingle, Ben and Adam Harrison ('Little Grace')
 at BBC Introducing in Merseyside 
(live session aired on June 19th) 
Official music video for 'The Locker' 
Since it has already been chosen as song of the month (carmina charm), I'll keep it short, for once: 'The Locker' felicitiously entwists an ambient nontheless infectious melodic layout with charmingly sharp and fervent, still sentimentally coloured vocals, furnished with both picturesque and emphatic lyrics. 
A soft chord is struck with 'I Won't Be There': soulful, sensitive and balmy vocals envelop tearful and mellow melodies, create a cloudy and melancholic tonal atmosphere to last, which is further enhanced by a haunting and suspenseful piano arrangement, by distant and dreamy vocal murmur. Poignant and imbuing riffage, an ambient but thrilling drum section later on add silky verve to a composition of emotional and lyrical depth, melodic concinnity and sentimental yearning, to a composition rich in heartfelt musings about heartbreak, frustration, betrayal and solitude at the dawn of hope and new-found inner strength, at least for one of the lovers. By far the most involving and beautiful track on the EP.
Reach out & listen to Ali Ingle on ...
.. soundcloud ...
.. youtube ...
.. twitter ...
.. facebook ...