Based on Australian trials the UK government is to push ahead with the controversial scheme which will allow building on wild sites in return for creation elsewhere.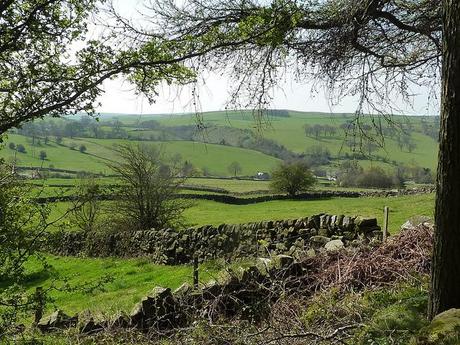 Image courtesy of Andrew Hill
The Department for the Environment, Food and Rural Affairs (DEFRA) is set to announce a scheme that could see woodland and green space built on in return for attempting to recreate a similar quality of the habitat elsewhere. Biodiversity Offsetting is a key component in delivering proposed new planning laws which the government hopes will make it easier to build new homes and large infrastructure projects such as the new High Speed 2 rail line from London to Birmingham, Manchester and Leeds, which is currently routed through several patches of ancient woodland.
Its critics say that it is simply a license to destroy valuable habitat and that the newly created areas will fail to match the complexity of biodiversity of the original habitat despite the pledge that there will be "no net loss" in biodiversity. There are currently six offsetting experiments operating across Britain but are not due to report their findings until later this year. The Government's plans are based on Australian offsetting projects that have been in operation since 2002 across several states.
"What is fascinating about the Australian example is that is has already changed people's behaviour," Environment Secretary Owen Paterson told the Commons environmental audit committee last year, after a visit to Australia. He added: "One of the interesting lessons from Australia was that there has been an 80% reduction in applications to build on grassland." A government report on environmental auditing concluded biodiversity offsetting "could improve the way our planning system accounts for the damage developments do to wildlife, if it is done well".
However Dr Phil Gibbons, a researcher at the National Australian University; concerned about the interpretation of the results said "I am very disappointed with the gap between the principles of biodiversity offsetting and practice. The science indicates that it is not feasible in the majority of circumstances to destroy biodiversity at site A and simply reinstate it at site B. Thus, to achieve no net loss of biodiversity, we must be prepared to constrain development to those sites where biodiversity can genuinely be offset – which means reducing the area available for development." He added: "Biodiversity offsets have not been audited effectively, so the community does not know whether this policy has delivered its intended aim."
The methodology for measuring biodiversity at a threatened site determines the amount of effort and resources into creating an offset, but the underlying principal should always be to avoid destruction of the site if possible and build elsewhere, a paper from the European Institute of Environmental Policy suggested the methods used in the UK are highly simplified in order to lower costs, giving only a generalised view of the local biological diversity.
Nearly 150 International NGOs have signed a declaration condemning biodiversity offsetting including the World Rainforest Movement and Friends of the Earth saying it permitted the commodification of nature. The Woodland Trust is in favour of the scheme possibly offering up some of their sites from offsets but not Ancient Woodland, while other important environmental groups such as the RSPB and National Trust have yet to declare their opinions, preferring to wait for the current studies to report findings.
Before offsetting is approved, important questions need to be answered such as how far away the offset site should be from the developed habitat, if the site being destroyed takes a long time to restore,how  this should be compensated for by more area; and decisions made about who should maintain it for this period. DEFRA has not yet decided on a timescale for the scheme, but if biodiversity offsetting is accelerated and corners are cut, due to decisions being made before recommendations are in from the current studies sites it will be yet another example of the government not heading scientist's advice.
By Alex Caldwell
Find out more about Frontier'sEnvironmental Conservationprojects.