Katy Perry – 'Teenage Dream'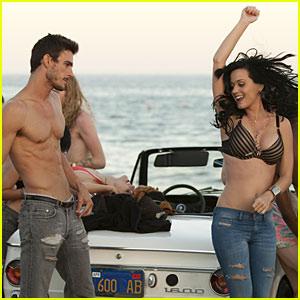 Photo Courtesy: justjared.buzznet.com
When Katy Perry opens her mouth…gold comes out. "Teenage Dream" peaked at #1 on the Billboard Hot 100, Pop Songs, Adult Pop Songs and Hot Dance Club Songs. See, I don't lie.
Besides being an unforgettable affair, having Katy at my wedding would give me the right to say, "Remember when Katy Perry entertained at my wedding?" I would make it a point to utter that statement every single day.
I chose "Teenage Dream" because it gives us single ladies hope that you can love a dude forever. I mean look at Brad and Jennifer…everyone thought that was forever…thanks for putting us through hell, Angelina.
This jam also really shed light on the skintight jeans and how I need to get my ass on the treadmill and into a pair of these pants.
Favise lyrics: "Now every February/You'll be my Valentine, Valentine."
Watch the music video…if I ever saw the man that stars alongside Katy walking on the street, I'd probably walk into a parking meter or into traffic.