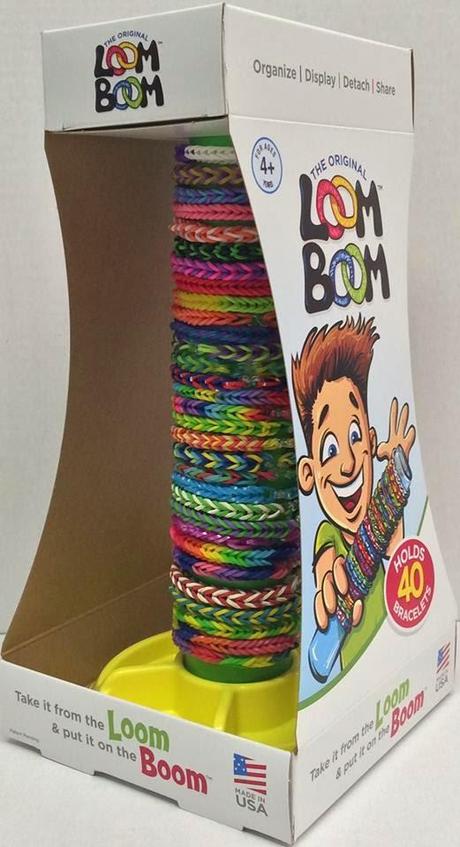 It is awards season, and The Original Loom Boom has decided to join in the fun with its very own first annual Loomy Awards! The Original Loom Boom helps you to organize, display, transport and share your loom bracelet creations (see photo at left). If your household is like mine, we have a TON of loom bracelets around the house because my kids love to make and trade them with their friends. This product looks like an awesome way to keep them all together.
I'm going to be reviewing and hosting a giveaway of The Original Loom Boom very soon, but I first wanted to let you know about the Loomy Awards since they begin on March 30. Winners will be chosen from four categories: Best Bracelet, Coolest Charm, Wackiest Wearable, and Best Loom Boom. Three winners will each receive a $250 gift card, and one grand prize winner will receive a $500 gift card! Plus, all winners will receive a special edition of The Original Loom Boom!
How to Enter
Entries can be submitted on The Original Loom Boom's Facebook page beginning on March 30, 2014, and winners will be announced on a live web award show on April 30, 2014.
Join in on the fun by entering your fun jewelry creations in the Loomy Awards, and stay tuned for my upcoming review and giveaway of The Original Loom Boom!