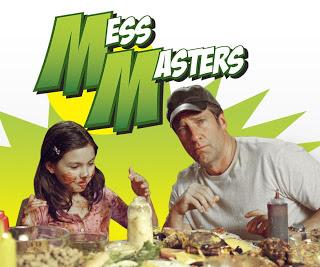 With two very messy nine-year-old boys in the house, I've always said that I could really use a cleaning service! Since it's not in my budget at the moment, I need another plan: enter the "Mess Masters" contest from My Dirty Jobs! To enter, just send them a photo of the messiest mess your own little Mess Master makes, and you might win a full year of professional maid service from Molly Maid, one of the country's top-rated professional home cleaning service companies!
Your photo can include kids and/or pets. No special training is required … just provide photographic proof of their best mess! Prizes include:
Grand Prize Winner - Molly Maid Cleaning Service for 1 year
First Runner Up - $500 Gift Card
Second Runner Up - $250 Gift Card
Eleven Weekly Prize Winners will win a $100 Gift Card
The contest will run from February 21 through May 9, 2013. The Grand Prize winner will be announced on or about Mother's Day on May 12, 2013. Just visit www.mydirtyjobs/messmasters to enter!
About My Dirty Jobs
Available at Walmart, Lowe's, and Albertsons Market stores across the country, Dirty Jobs' broad portfolio of cleaning products are among the strongest and most advanced household cleaning products available anywhere. They are the ideal cleaner-uppers for everyone's own Mess Master.