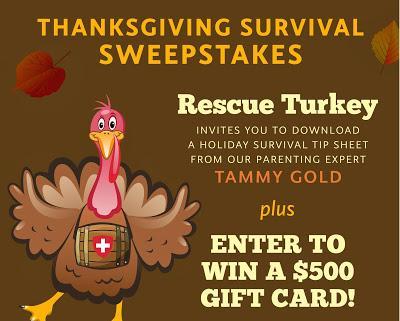 Sunstar GUM, a leader in oral hygiene products, is holding a Facebook contest to help parents survive the holidays with their kids stress-free and to share tips about how parents can help keep children on track of their routines during this time -- which can be a struggle due to all the sugary desserts and lack of a set schedule due to school vacation.
When you "like" Sunstar GUM's Facebook page, and visit the "Thanksgiving Survival Sweepstakes" page, you can enter for a chance to win a $500 AMEX gift card! Once you enter the sweepstakes, you will also receive downloadable tips from parenting expert, Tammy Gold, about surviving the holidays with your children stress-free. The tip sheet also includes a discount code for GUMbrand.com.
Enter today, and Happy Thanksgiving from Sunstar GUM!


Disclosure: I will receive complimentary Sunstar GUM products as a thank-you for sharing this information.