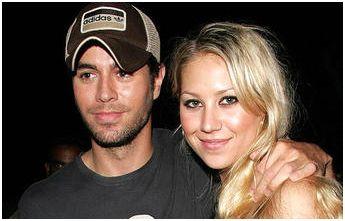 Well-acclaimed Spanish pop singer Enrique Iglesias, who turns 38 tomorrow, will marry his long-term girlfriend former tennis star Anna Kournikova in a lavish ceremony in their home city, Miami, next week.
The 31 year old Anna Kournikova has been dating Enrique for the past 12 years. According to a source: "Anna wanted to get married for years, but Enrique's resisted, openly talking about how he didn't want to settle."
Finally, the pair will tie the knot next week and have invited stars like Lewis Hamilton, Nicole Scherzinger, Jennifer Lopez, Eva Longoria and David and Victoria Beckham."
The retired tennis star has been wearing a 3-million-pound diamond engagement ring for years and was said to have secretly married Enrique in 2011 after he introduced her as his wife to fans.
But the source insists that Enrique and Anna wouldn't have done it in secret as they want their marriage ceremony to be lavish.
Source: The Sun