Language learning is an enjoyable expedition of gaining knowledge and discovers other people's culture. This is a new thing to learn especially when you can count all the advantages it could give to you. However, it will not be very enjoyable at all when you just learn it "only with your imagination". Isn't it wonderful to really get to the place where a language is widely spoken?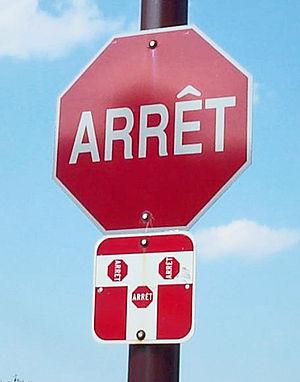 Image by Kaihsu Tai via Wikipedia
When it comes to French language learning, it is a more incredible journey at all when a learner chooses to learn French abroad. There are so many things a person can learn when he is in abroad compared when he is in the four corners of the classroom in language schools. In classrooms particularly located only in your local vicinity, your learning is so limited, even if we say that the internet can make the learning a lot easier. But when you choose to be explorative and go for the kind of learning where you will go to the place where your target language is widely spoken, it's a lot different.
French learning is really a lot more adventurous and, in fair view, educational at the same time because you are submerged in a place where the language is widely used. You will hear, observe, and absorb every word you get to encounter at once you are living in French-speaking vicinity. This is then where immersion takes its place. No matter how many people can name lots of learning methods to make French learning possible, immersion will always be the best option to consider.
And since you will go to a foreign French-speaking place, wouldn't this be a great time to explore how beautiful that place can be? Since we're talking about French, France and Switzerland are two of the most exciting places you might want to have an adventure. When it comes to sights and attractions, these countries have something to brag. When it comes to excellent schools that teach French excellently, these places also have something to brag. Both learning and travel are convenient when you choose France or Switzerland.
Remember that lots of methods can be named when it comes to French language learning. But when it has something to do with exploring not just the language but also the culture behind such language, I would highly recommend you to go for an abroad option. It may require you some expenses, but hey, it's worth it!