The 2-week long Championships at Wimbledon isn't just about the game of tennis. It's about the British culture and traditions, and Wimbledon-themed tennis mixers and viewing parties with delicious food and beverages!
Here are some modern takes on classic recipes created by top British chefs which will not only tempt your palate but keep you in line with the event's Victorian heritage. From fresh strawberries and cream to the refreshing Pimm's cup, these Wimbledon-inspired recipes are light on the cooking yet heavy hitters on taste!
NOTE: These recipes are shown exactly as created, and therefore the ingredients don't include organic or healthier substitutions.
Gordon Ramsay's Eggs Benedict
Master Chef 's Gordon Ramsay takes a traditional approach to this yummy brunch classic, complete with the most perfect, silky-smooth hollandaise sauce ever!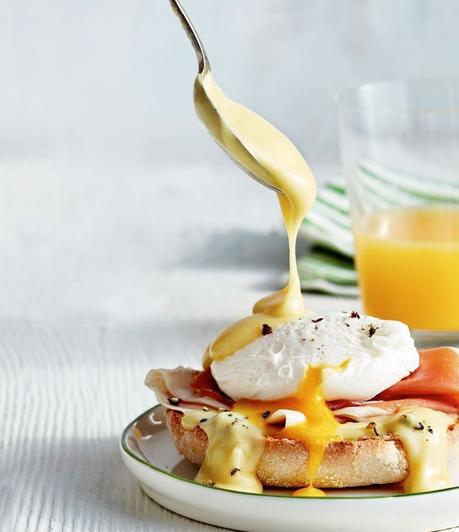 Serves: 4 | Active time: 30 minutes | Total time: 50 minutes
Ingredients
1 tbsp. black peppercorns
10 tarragon sprigs
2 cups plus 3 tbsp. white wine vinegar, divided
3 large egg yolks
1 cup unsalted butter, melted and skimmed
1 tbsp. fresh lemon juice
½ tsp. kosher salt
¼ tsp. black pepper
4 large eggs
2 English muffins, split and toasted
4 slices cured ham (like Parma or Serrano)
Directions
1. Combine peppercorns, tarragon and 2 cups vinegar in a small saucepan over medium-high heat. Cook until reduced by half, about 30 minutes. Remove from heat; discard peppercorns and tarragon. Set aside 2 teaspoons vinegar reduction in a small bowl. (Save remainder in an airtight container for another use.)
2. Bring 1 quart water to a simmer in a large saucepan over medium-low heat. Place a heatproof bowl on the pan. Add egg yolks and vinegar reduction; whisk constantly until it forms ribbons when the whisk is lifted.
3. Remove bowl from heat, and slowly whisk in ¼ cup melted butter. Return bowl to saucepan, and cook 2 minutes, whisking constantly. Repeat process with remaining butter until hollandaise mixture reaches a consistency slightly looser than mayonnaise. Whisk in lemon juice, salt and pepper. Set aside.
4. Boil 3 inches of water in a large saucepan over high heat; reduce heat to medium, and maintain at a light simmer. Add remaining vinegar, and stir briskly to form a vortex. Break 1 egg, and slip into vortex. Simmer 2 to 3 minutes, and remove with a slotted spoon. Repeat with remaining eggs.
5. Spread a small amount of hollandaise on each muffin half; top each with 1 ham slice and 1 poached egg. Top with more sauce.