Hi Huneybees,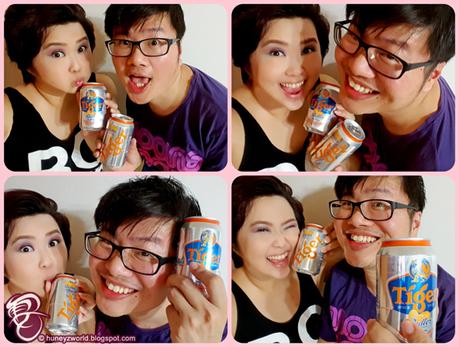 The weekends are always my favorite time, coz I have hubby to myself for 2 whole days before he disappear for work again. Saturdays and Sundays are our couple time as well as friends time, so drinks are definitely something we won't be missing.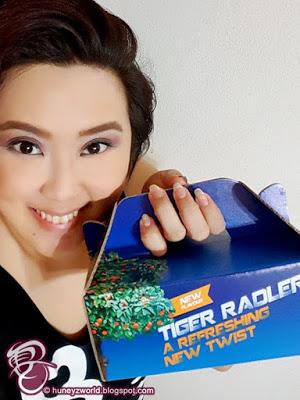 Thanks to Tiger Beer for the timely package, we were treated to the all new Tiger Radler Mandarin Orange beer!
I'm always a fan of fruit beers and the Tiger Radler with the touch of lemon zest has been on my top list, but oops, guess I might have to stash that aside for I'm picking a new favorite for this festive season!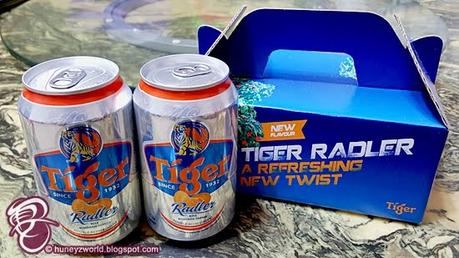 I know a lot of friends have been telling me that it feels more for Chinese New Year, given the gold orange touch to the packaging, but this orangey, fruity burst goes well with red meat; like the turkey we are gona be feasting on this December too!
You can enjoy the drinks as it is, but I'm a sucker for chilled beers. Go chill it in the fridge or pour it into a chilled mug to share it with your friends and families!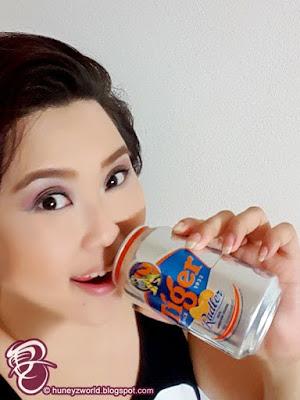 Cheers to a very Merry Christmas and an amazing 2016!!!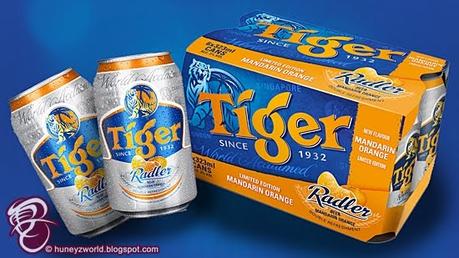 The new Tiger Radler Mandarin Orange is only here for a limited period, so you better be stocking them up ~~~ 
The Tiger Radler Mandarin Orange (6 x 323ml pack, RSP: $17.80) is available now at all major supermarkets and hypermarkets, while stocks last.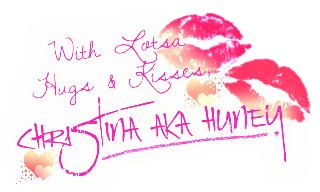 Don't forget to stay tuned to my blog / like my blog's Facebook page / follow me @huney_84 on Twitter & Instagram  for the latest updates!http://www.huneyzworld.blogspot.com http://www.colourhuney.blogspot.com