Whenever we travel, we always try to tap into local food specialties. This allows us to explore how different regions are influenced by their cultural make-up. While visiting Baltimore we decided to try a  guided food tour though one of the city's most historic districts, Fells Point. Here's our wrap up of our experience with Charm City Food Tours.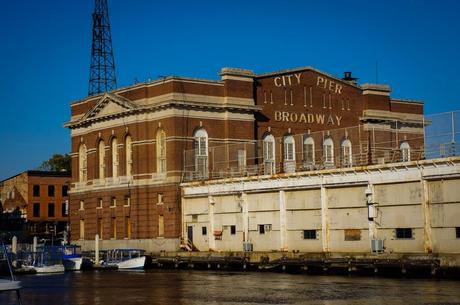 Lauren and I were excited when we were invited on a food tour of Baltimore. We heard of Fells Point before, but hadn't yet ventured out to that district. It was also the first time that we'd ever actually taken a food tour, so we didn't really know what to expect.  Our tour began as we met with our guide on a Sunday afternoon.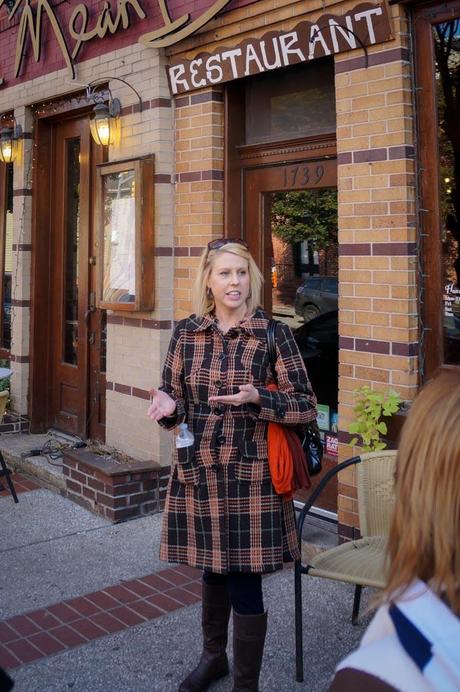 Our food tour guide Jennifer!
Our tour began with a brief history of the Fells Point area and then we immediately headed out on foot to the first of four restaurants we were trying that day.  As we went from restaurant to restaurant working up our appetites, we got to learn fun facts about the founding and growth of Baltimore. The other cool part of the food tour that I enjoyed quite a bit, was the fact that it focused on both "famous" foods in the area, along with foods that go back to the city's original roots. For example, our first stop took us to a lovely little restaurant famous for something quite simple, pierogis.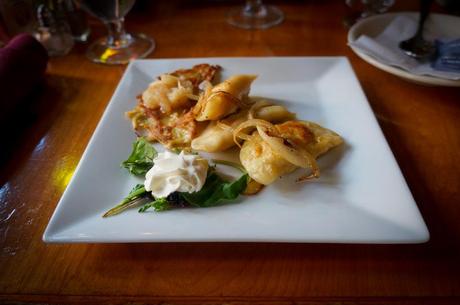 There were 3 different kinds of Pierogi to try, the Sauerkraut was definitely the best.
Before our tour, I had no idea that Baltimore had a large Polish population or the impact they had on the city.  Our tour continued and then took us from Baltimore's past to something new and fresh. Featuring some innovative options, we had a taste of tapas Charm City style!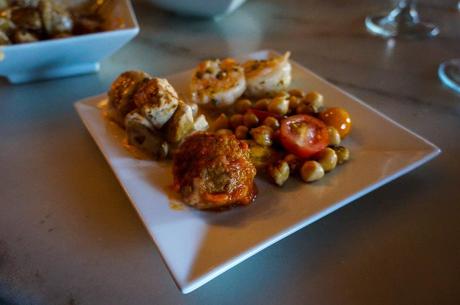 I was very pleased with both the food quality and the portion sizes of the restaurants we visited. Of course there's no way you can visit Baltimore without trying some of their classic cuisine right? Well at our next stop we tried a Baltimore classic with a twist, a Chicken "crab cake". I have to admit, when I first heard the choice I was a bit concerned, but it turned out to be pretty nom-a-rific!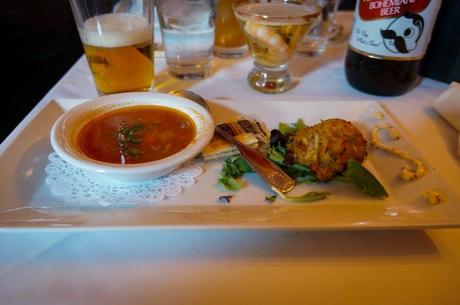 While, alcohol isn't included as part of the tour,  I did have the opportunity to try another twist on a Baltimiore Classic. Natty Boh (National Bohemian Beer for the uninitiated ) is a local beer that was founded in Charm City and is a favorite of the college, hipster, cheap beer crowd. Of course who want's to go out and actually try bad beer right? Well you definitely want to try this specialty drink made with it: The Baltimore Martini!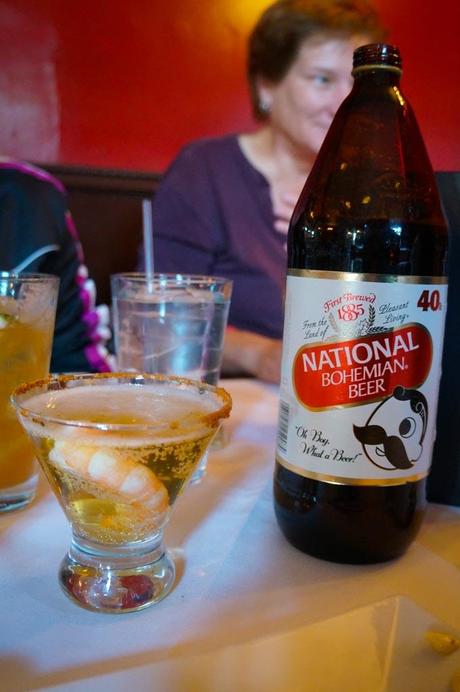 A Charm City classic, The Baltimore Martini
How do you make bad beer fancy? Rim a glass with Old Bay seasoning and then just drop a giant shrimp in their for a swim of course. Shockingly it was pretty tasty, although it was quite a bit of an effort to kill a whole 40oz bottle of Natty Boh. We finished up our food tour with one more stop, where we got to taste some pretty nifty bar food and finish off the whole experience with a pumpkin dessert.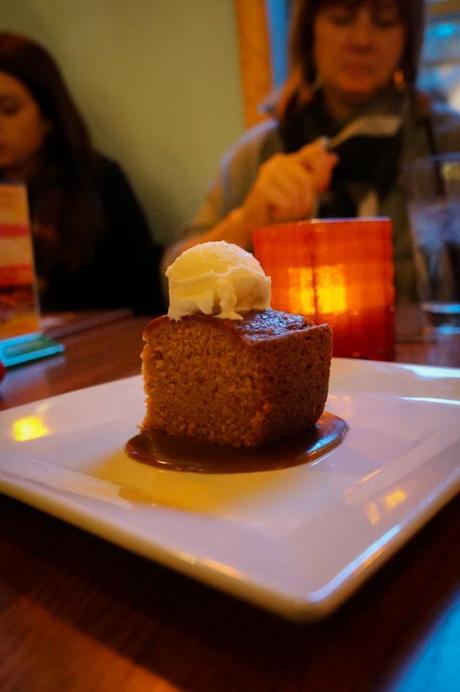 Our total tour lasted about 3 hours and was a fun Sunday afternoon. One of the things I really enjoyed about the food tour was that our guide took the time to talk about a lot more than just food. Our tour took us through some lovely housing districts, past historical markers, and along the Baltimore Harbor. While we could have walked through the area on our own, we definitely wouldn't have found, or known to try, some of the places that we were taken to. We both enjoyed the experience and will definitley be giving more food tours a try. Have your own food tour experience? Tell us about it in the comments.
Details for Charm City Food Tours
Website – http://www.baltimorefoodtours.com/
Twitter –  @CharmCityFoods
Facebook - https://www.facebook.com/charmcityfoodtours