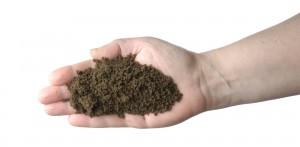 Chemicals are in widespread use in gardens today. They have many functions including protecting plants and crops from common pests and encouraging the growth of plants and crops. However, the use of chemicals in the garden has many disadvantages which should be thoroughly considered by any gardener. Moreover, alternatives to chemicals are available which will ensure a healthier, more productive garden. Good quality topsoil provides much of the properties sought by gardeners without the presence of any chemicals whatsoever, ensuring a greener and more environmentally friendly garden.
Chemicals can be potentially harmful when gardeners produce crops within the garden that will be consumed by the household. When consumed by humans such chemicals can cause illness which is sometimes serious and can have wider consequences. Rather than using these chemicals, gardeners can use topsoil to create healthy and delicious crops each and every year. The nutrients and minerals found within good quality topsoil are more than enough to negate the need for the use of chemicals with the garden. Gardeners can produce healthier, tastier and more abundant food crops by making use of topsoil as an alternative to chemicals in increasing crop yield.
Moreover, chemicals can provide a dangerous environment for wildlife, family pets and even children. The harmful effects felt by humans can equally apply to animals and can often have even more serious consequences. Children and family pets may come into contact with garden chemicals now and again but often wildlife depends on the plants, crops and soil contaminated by garden chemicals. By using topsoil in place of chemicals gardeners can create a safe and appealing habitat for children, family pets and wildlife. Good quality topsoil encourages growth within the garden and provides an attractive habitat which will attract wildlife to the garden and have a positive impact on the health of animals.
Topsoil can also have an extremely positive impact on the appearance of any garden. Whereas chemicals simply provide plants and crops with the elements that are need to create an increase in yield and maximise productivity, topsoil actually provides plants with the minerals and nutrients that are required to create healthy plants and crops. The result is that the plants will be in better overall health, they will live longer and they will be more attractive in appearance, with lush greenery becoming abundant within the garden.
Good quality topsoil offers gardeners the majority of the benefits provided by the use of chemicals in the garden with none of the associated problems. Topsoil will improve the yield of any food crop in the garden by providing all of the minerals and nutrients that are required by the plant. This will ensure that the garden always looks at its best with thriving greenery and blooming plants. Moreover, topsoil creates a safe environment for children, family pets and wildlife alike. Gardeners should thoroughly consider the merits of using topsoil within the garden as an attractive natural alternative to the use of chemicals to promote growth.
This post was written by James Harper on behalf of Boughton Loam And Turf Management. James is interested in environmental and sustainability issues and is currently refurbishing his own home.