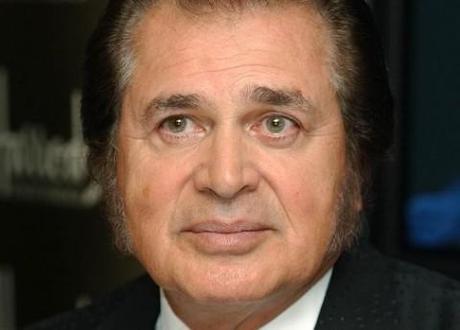 Engelbert Humperdinck. Photocredit: MSN
Engelbert Humperdinck! What a name, what a guy. Well, his real name's Arnold Dorsey – wouldn't you change it? The crooner, now 75, and best known for a 1967 hit ("Release Me"), will represent the United Kingdom in the Eurovision song contest, which will take place in Azerbaijan's capital city, Baku. The UK has not fared well in recent years, gaining "nul points" in 2003. It last won fifteen years ago, with a song from Katrina and the Waves.
The competition is known for its tactical voting (which even led presenter Terry Wogan to quit in 2009), and has tended to favour wailing power ballads from Ukraine, Serbia, Russia and Azerbaijan. Comic Graham Norton now does the voiceover. It's watched by 13 million viewers, reported The Guardian. And Humperdinck is no slouch in the selling stakes – he's offloaded a mere 150 million records. "Release Me" even kept The Beatles off the No 1 spot! Wowzer. (Periscope would also like readers to note that his song, "Lesbian Seagull", featured in the movie Beavis and Butt-head Do America. Periscope would also like to note that Humperdinck divides his time between Los Angeles and the glamorous world of Leicester.)
Usually viewers pick the person to represent the UK, but this year the BBC has stepped in, presumably hoping to change our fortunes around. Last year former boyband Blue only managed to come in at a measly 11th place. So Humperdinck, the UK's hopes rest on you! His song will be co-written with the chap who helped James Blunt write "You're Beautiful." So perhaps we can expect some power balladage. Annoying twin popsters Jedward (they're still here?) will be representing Ireland.
"Not since the 70s have we had such an established international musical legend represent the nation … Engelbert's experience leaves us in no doubt that he will be able to deliver a standout performance in front of 120 million viewers worldwide," gushed Katie Taylor, the BBC's head of entertainment and events, on The Guardian.
An acknowledgement of camp. It's certainly "a name to conjure with," said a circumspect Neil McCormick, rock critic on The Daily Telegraph. Even in his time he "was a throwback." Easy listening's always been a "feature of the pop charts" – and indeed, via Simon Cowell, is "threatening a musical return." So maybe it's time "for a Humperdinck revival." His name is "the most absurd" in pop, sure, but the housewives love him for his "good looks, good manners and rich, expansive voice." But that we should be represented by him is an "ironic joke." Our participation in this "frankly ridiculous contest" has been "half hearted at best." This suggests "either desperation or surrender." Our pop stars conquer the world; but whatever we've done, we still can't "impress the Czechs and Estonians" in a contest that has "the aura of artistic tastelessness." But you can't hurt "the Hump." He'll do what he does, and with "a straight face." His choice acknowledges "the camp values that underpin this whole absurd competition."
And he might just save us all. Caroline Westbrook on Metro said that the news had been met with "abject horror." Is this "the final nail in the coffin of the United Kingdom's reputation on the Eurovision stage?" Europe doesn't take us seriously – of course they don't. We take the mickey; for them it's a proper contest. Eurovision is "a bit more credible" now than it was in the 1980s. Humperdinck's choice can be seen as "sticking two fingers up at the contest establishment." But it also might be "a stroke of genius." He's toured Europe (including the Netherlands, Belgium and Romania.) So let's not judge "too hastily." He might just be "the UK's saving grace."
Tweets galore. Twitter was afire with comments: StuAA wondered if the news had in fact been written by comedian Eddie Izzard; Mr Orgizovic said: "As was prophesied since the dark times, Engelbert Humperdinck will rise again to lead us to a great triumph over the evil ones." Film critic Peter Bradshaw said a little more cynically: "For the Engelbert Humperdinck story, #BBCR4 clearly used the package they'd got ready for his obituary."