This week's engagement ring eye candy is quite the mixed bag. From gemstone engagement rings to yellow diamond engagement rings, our favorites on this Wedding Wednesday are all over the place. Not that there's anything wrong with that – all of the selected rings are completely stunning and unique in their own right. And with several different cuts available, they're sure to appeal to ladies looking for something different in their preferred shape or style. That's the beauty of engagement rings – something that's mean tot be worn forever should certainly embody personal style. And there are enough different styles to make sure that every bride to be wears the perfect rock(s)!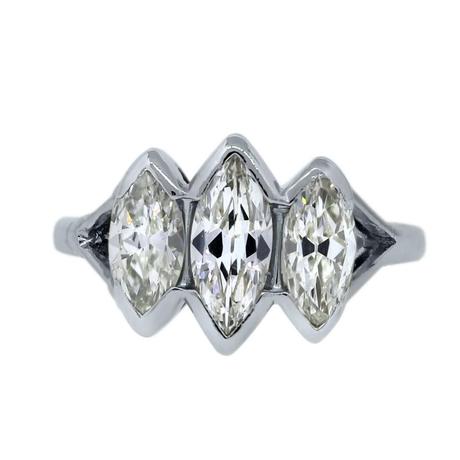 Platinum Three Stone 2ctw Marquise Diamond Engagement Ring
This gorgeous ring is a modern take on the three stone ring. First, we love that all three stones are virtually the same size, as opposed to one bigger stone with side stones flanking. It turns the classic setting on its head, and does so once more with a funk platinum bezel setting that hugseach marquise. This is perfect for the downtown bride who adores jewelry by CatBird, Fenton/Fallon and Dannijo.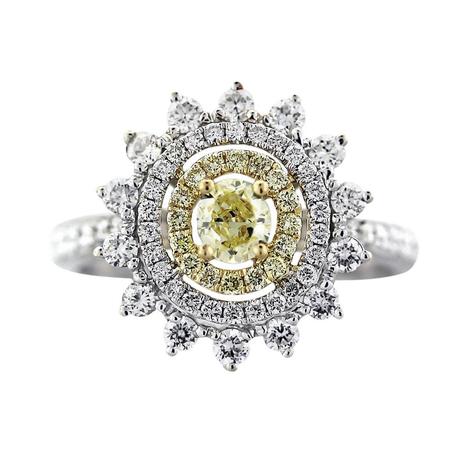 Fancy Yellow Diamond and White Diamond Floral Ring
This gorgeous Greg Ruth fancy yellow diamond ring is perfect for the girl who's walking on sunshine. A round brilliant yellow diamond is surrounded by a yellow halo and then a white diamond halo with perfect round brilliant spokes. It also has a floral vibe to it, perfect for the flower lover.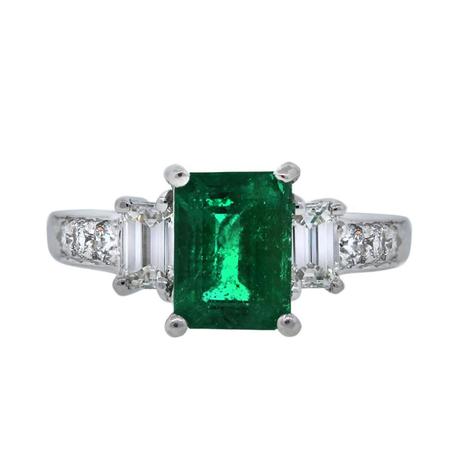 14k White Gold 1.80 Carat Emerald and Diamond Ring
This beautiful emerald engagement ring adds a pop of color to a classic setting. We love emerald engagement rings because of their unique beauty and their opulence. The rich, striking green of this emerald adds another layer of luxury to emerald cut side stones and round brilliant diamonds on the white gold shank.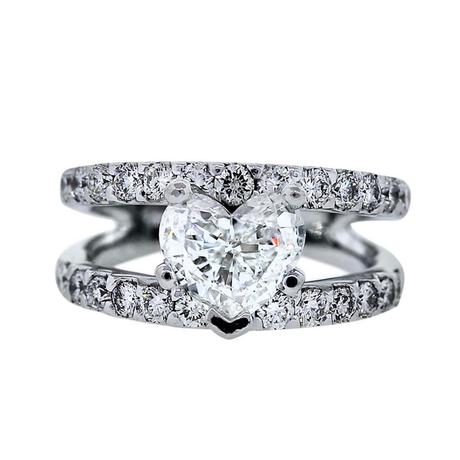 14kt white gold spilt shank heart shaped engagement ring
For the true romantic, a heart shaped diamond is the way to go. Uber girly, the heart shaped diamond is a fancy cut that really stands out. This ring in particular is even more unique, with a diamond pave split shank embracing the F colored, 1.10 carat center stone.