I regularly get e-mails forwarded by friends containing a warning about some imminent danger or about a "once-in-a-lifetime" situation.
So I just got a warning:
NASA America predicts total blackout on Earth from 22-25 Dec 2012 during alignment of Universe. If possible, please avoid traveling during the third week of December 2012 as all modes of communication may fail. … The 3 days blackout is predicted to happen on Dec 22, 23, 24, 2012…. (of course everybody would like to know what will happen in these days – just wait some more weeks….)
Some weeks ago I received a warning about a new virus which has been discovered recently and it has been classified by Microsoft as the virus most destructive ever….
And another one telling that you should watch out for Mars in the month of August supposed to be closer to earth than ever before. Or that plastic in fridges produces cancer and the like…
Always there is a call to forward these e-mails as quickly as possible to all of our friends – and mostly the mails have already a large number of recipients.
Whenever such messages drop in, I google for a hoax-info website like Hoax-Slayer, Snopes (about rumours), Urban Legends or (in German) the Hoax Info site of the Technical University of Berlin.
Nearly in all cases I find out within seconds that the supposed catastrophe or unique occasion are nothing but a web rumour, a misuse of the credulity of well-intentioned contemporaries. I just send an answer to the sender with a link to the hoax-info website.
If, however, you come across an urgent information that the earth is going to crash in the next days, I hope that I'll find out just in time that it isn't a hoax and be prepared.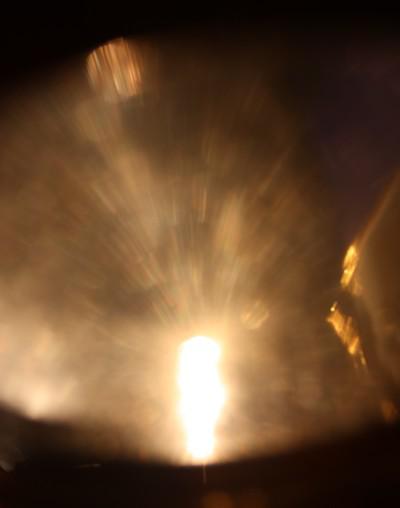 Reflections in a silver vessel