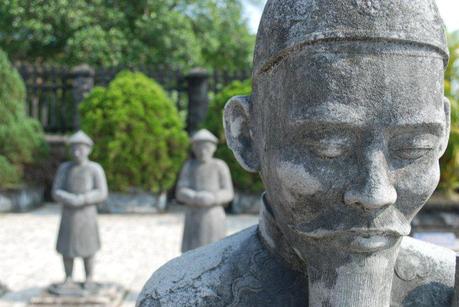 After spending four weeks in Japan and another four in China, the last thought on my mind when visiting Hue, Vietnam was going to even more temples and tombs. Much like the church and cathedral phenomena in Europe, there is something about visiting temple after temple in Asia that produces a bit of a burn out after seeing the same style over and over.  To my surprise, the temples and tombs of Hue, Vietnam were nothing like I was used to in my previous two months of travel, and were a refreshing and beautiful break that I absolutely needed.  This photo intensive entry is designed to share that beauty that I came to appreciate during my stay in Vietnam.
The Recent History of Hue
Unlike many other temples found throughout Asia, those located in Hue are relatively new as the city was at its peak during the Nguyen Dynasty in the years 1802 to 1945.  The unfortunate side to this is that the following war damaged a good number of temples and, luckily, missed many others altogether. With a quick booking of a day trip from my hotel, I was quickly whisked away to the Imperial Citadel where the emperor would hold court, conduct official business, and speak with foreign dignitaries.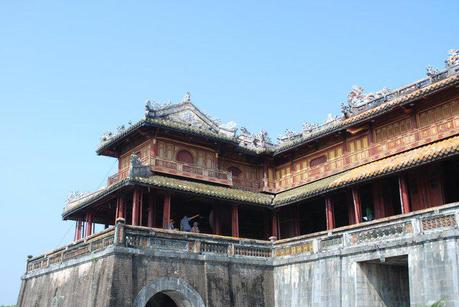 Upon a quick look around the complex, one thing was apparent: nobody was there.  Thanks to its size and relatively low influx of tourists, it is incredibly easy to get lost around the grounds and have the place to yourself marveling on how quickly things can change in just 70 years.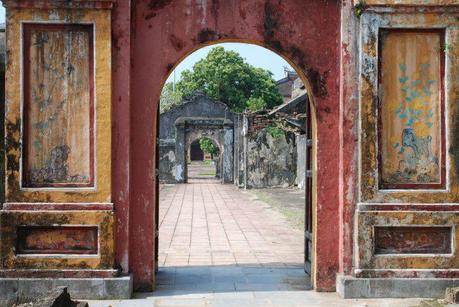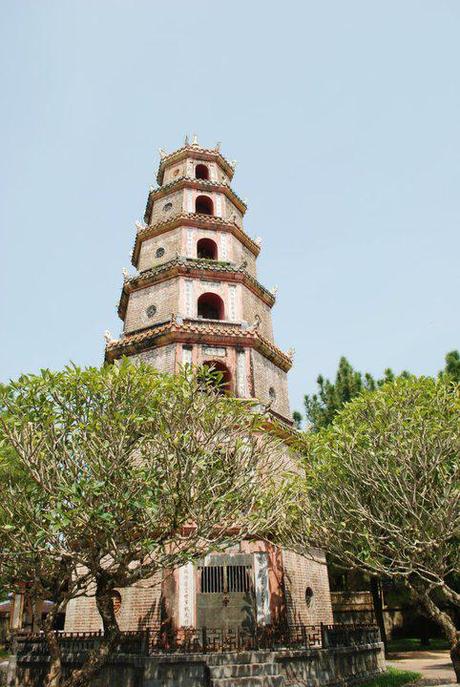 Tombs of the Emperors 
The highlight of the tour, and my original reasoning for booking, was to visit the tombs of the emperors located nearby to the Imperial Citadel; said to be some of the most beautiful monuments in the entire country.  First and most impressive stop, the tomb of Khai Dinh, the 12th emperor of the Nguyen Dynasty who died in 1925. Looking around, the dark exterior presents an ominous feeling that is quickly countered with an ornate inner tomb with no surface left untouched.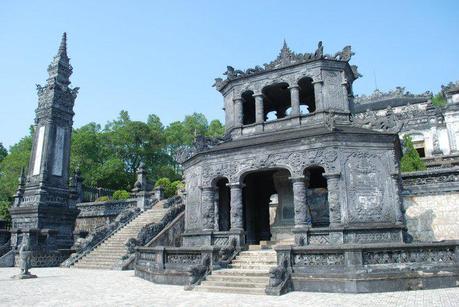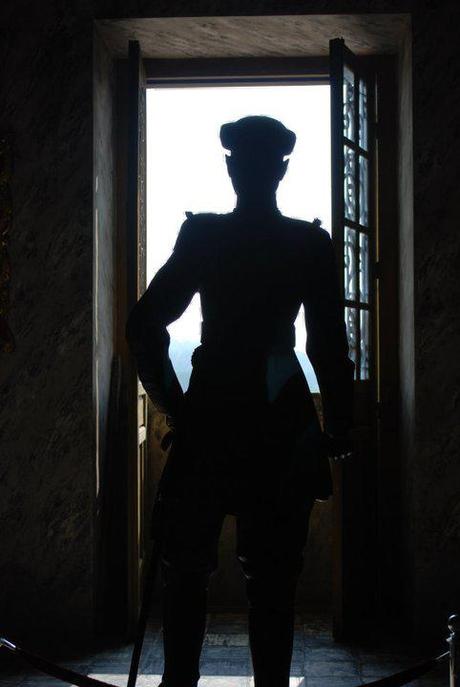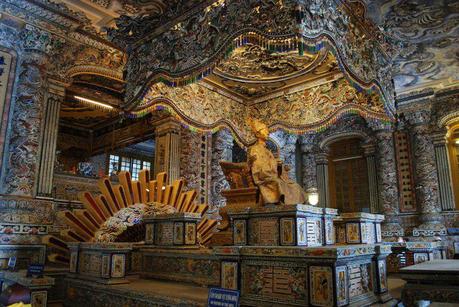 The tomb of Tu Duc who ruled during the late 1800s is the second most impressive tomb in the city of Hue as the grounds incorporate impressive architectural design intertwined with the natural surroundings of trees, rivers, and lakes.  Much like the Citadel we visited earlier in the day, the grounds are so large that it is relatively easy to get around without seeing many other people during your whole exploration, although reports indicate that this varies depending on the day.  This region was designed in such a way to be dedicated to Tu Doc's reported 104 wives and courtesans.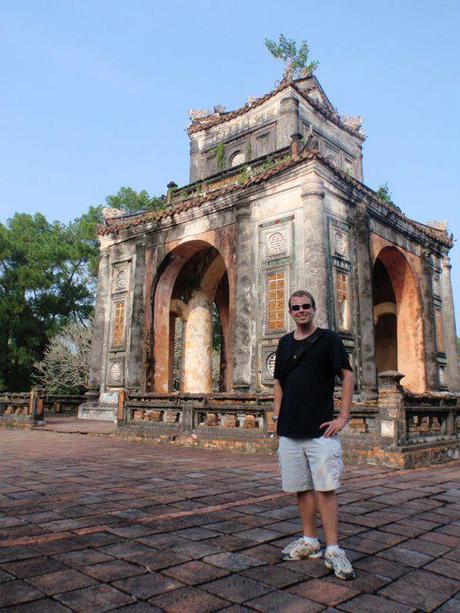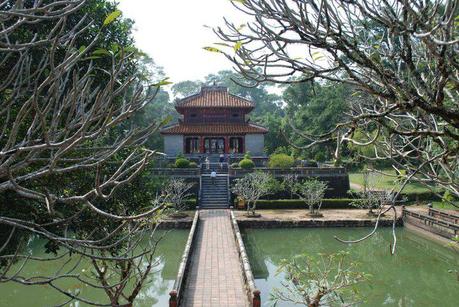 The most interesting piece of information we received during the entire tour of these stunning tombs is that most of the emperor's favored treasures were buried alongside them in the hills surrounding some of the tombs.  Out of respect, the government of Vietnam is leaving the tombs left untouched to respect the wishes of those that came and ruled before.  For everyone else, you get this wonderful sign reminding you of your place, to be respectful, quiet, and to not blow anything up with dynamite.   For the temples and tombs of Hue, I am happy to abide.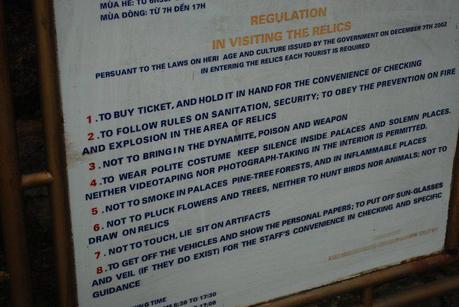 Getting to the temples and tombs of Hue, Vietnam is easy both on your own and with guided day tours like the one I took, and is highly recommended stop for those looking for great holidays 2012 and beyond. Overall it seemed like Hue is definitely an overlooked city in Vietnam as everyone's first instincts are to head to the northern cities of Hanoi, Sapa, and Halong Bay.  But for those with a little more time and a desire to look into the past of Vietnam a bit further, Hue is a great addition to your itinerary.
----------------------------------------------------
To keep up-to-date with all of our past travels, future plans, and other great travel topics, please subscribe to our news feed, follow us on Twitter, and 'like' us on Facebook!  Or check out our first book, The Long-Term Traveler's Guide and learn how to plan your own long-term adventure around the world!