Recently Elle UK released a behind the scenes video of their Nov 2011 Cover shoot…narrated by the beautiful and delightfully fresh Emma Watson, yes, the Harry Potter girl (she might stab me for that

).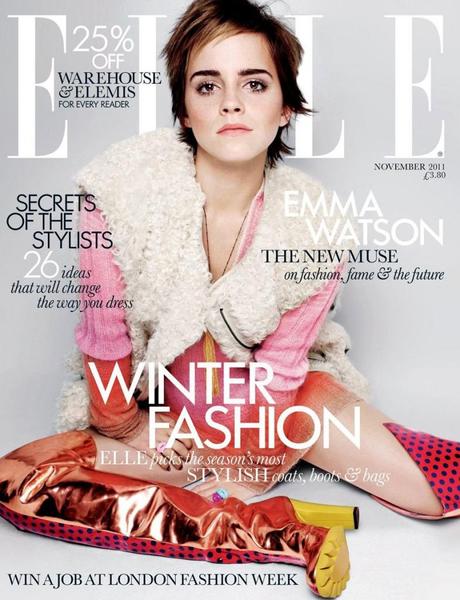 I think it's a fresh way to present someone's behind the scenes video by having them personally be the narrator.

  This brought a wide smile to my face this morning, it's so fun, cute, inspiring, and pretty at the same time, and guess who does Emma Watson's cover makeup…none other than the elegant Lisa Eldridge.  Watch Emma tell the tale of her day with Elle in
this video
, and beneath that I've also embedded
Lisa's tutorial video
on how she did Emma's makeup.  Enjoy!