Hello Lovelies!!! Today I am going to review the ELLE 18 Color Pops Wow Pink. The Elle 18 color pops has number of fun lippy shades. I had bought some rosy red which was a tomato red and rust, which was really bright orange. But the lipsticks loose their colour very soon. Now both the colours look the same. Anyway, coming back to the wow pink, is amazing bright neon pink.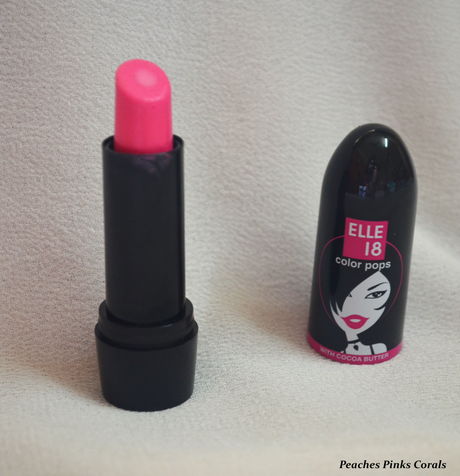 Product Details
A blast of color with the sheer indulgence of cocoa butter. Now get soft, supple and luscious lips with Elle18 Color Pops. Cocoa butter and jojoba oil packed into a moisturizing core and sure to provide you with intense color soaked lips . Available in more than 40 shades.
Price : Rs 120/-
The Elle 18 Color pops wow pink comes in its standard black plastic body packing. The shade wow pink really steals your heart away, its one bright neon pink, which is actually difficult to find across brands, unless you mix two shades. The lipstick claims highly moisturizing due to the presence of coca butter and jojoba oil. Coming to the texture, the lipstick has a gloss finish and a creamy texture.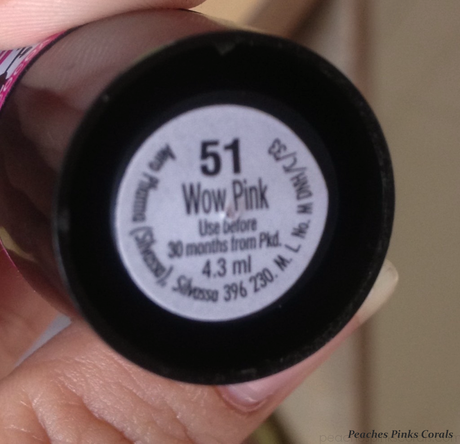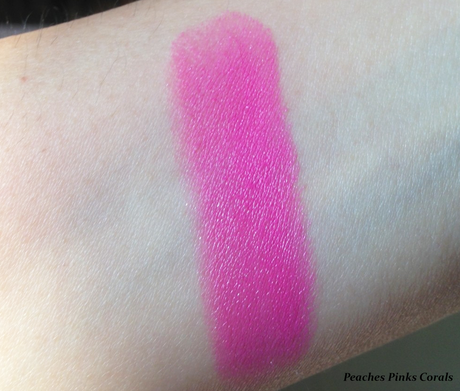 The , after that the staying power of the lipstick is not more than 2 hours, if you eat or drink it can fade away even faster, you can expect more in Rs 120/-. It keeps the lips moisturized till its there on lips lips completely dry out leaving a light tint on the lips. You have to keep doing touch ups if you only wear this lipstick. I simply got this lippy for its colour, otherwise the product is a complete dud.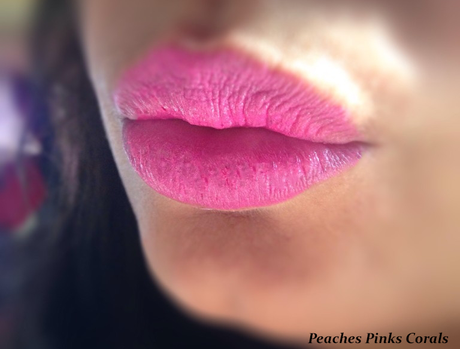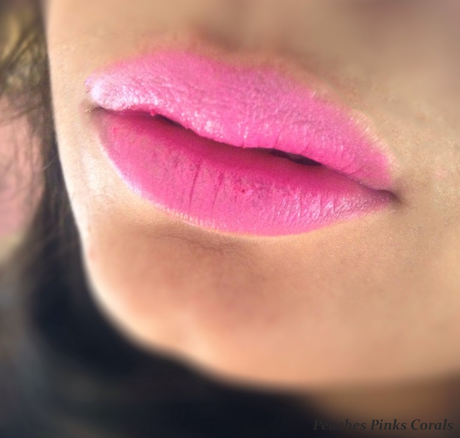 Overall, I think the lipstick moisturizes chapped lips and the color pops really looks hot. The colour is really nice summer shade, can be worn in daytime while a beach party with friends. The colour is meant for fair to medium tones, girls with duskier tones should avoid it or wear it a mix of colours.
Rating: 2/5
Final Verdict
I will suggest this lipstick only for its colour, for the rest you can buy lip balms from different brands.