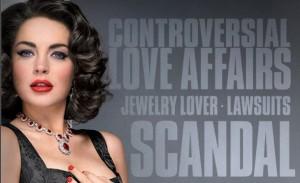 In a new made-for-tv-movie, Lindsay Lohan plays her first starring role in over 5 years portraying the young Elizabeth Taylor. Liz' romance with lover Richard Burton is unveiled over the course of the film, a romance that was said to be Elizabeth Taylor's most provocative and scandalous public affair.
Although the movie was made for being aired on Lifetime Movie Network, a substantial budget had to have been realized for the project: Lohan will be wearing 66 different looks during the 80 minute production. All of Elizabeth Taylor's famous jewels were recreated for the film, included Taylor's famous 33-karat Krupp Diamond.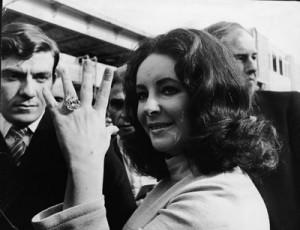 Photo Source: Howstuffworks.com
Lindsay Lohan will be dressed in many of Taylor's signature looks, including a vast array of cocktail attire like these shown below.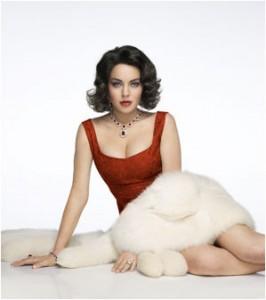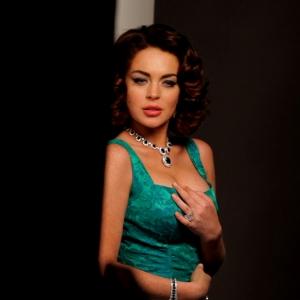 You'll notice that Elizabeth Taylor was a fan of this style necklace, having owned one in red and blue!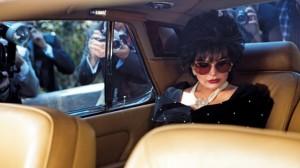 Lohan also did a fantastic job playing Elizabeth Taylor as an older woman, as well [ed. note - at least those harder years were worth something?]
According to a Press Release from Christie's New York Auction House, "The landmark auctions of The Collection of Elizabeth Taylor at Christie's New York from December 3-17 realized a combined total of $156,756,576 with every single item sold."
The sale included 1,778 lots of fashion and jewelry as well as decorative arts. "In total, 26 items sold for over the $1 million mark, and numerous new world auction records were achieved – a testament to Miss Taylor's expert eye for craftsmanship, rarity, and quality in all of the items she chose for her personal collection."
The film, Liz & Dick, is a tale of Elizabeth Taylor falling for Richard Burton on the set of Cleopatra. The film takes us from their scandalous love affair through their passionate, but rocky relationship, flaunting their money, jewelry, yachts and feelings through the camera's eye.