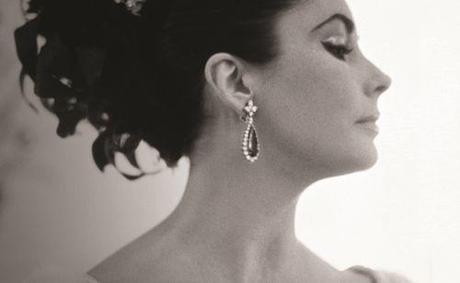 Sotheby's has just auctioned off Elizabeth Taylor's treasure chest (no pun intended) of jewels.
The booty (sorry!) fetched $117 million, including a necklace that features a 16th Century pearl, La Peregrina, which  had was once painted by 17th Century Spanish artist Velazquez.
That alone sold for $11.8 million, which is a record for the gem.
Also on the auction block was the actress' infamous 33.19-carat diamond ring, which was given to her by her twice-spouse, actor Richard Burton.
Despite all her great movies -- National Velvet, Giant, Splendor in the Grass, Cleopatra, Who's Afraid of Virginia Woolf - here was a time in Elizabeth Taylor's life when she was better known for what she wore around her neck, or on her fingers and ears, than her acting.
Personally, I think that's a shame, because I think she was an arresting actress. When she was on the screen, everyone else (well, except Montgomery Clift or Richard Burton) disappeared into the background.
But she was an even better celebrity, and everyone's got a gimmick.
Hers sparkled.
Taylor put it this way: "I adore wearing gems, but not because they are mine. You can't possess radiance, you can only admire it."
If only one of her earliest suitors, Howard Hughes, had known that. His way of courting was to wear down the prey-du-jour by offering a role in a movie at his studio RKO, cold hard cash--
Or jewels.