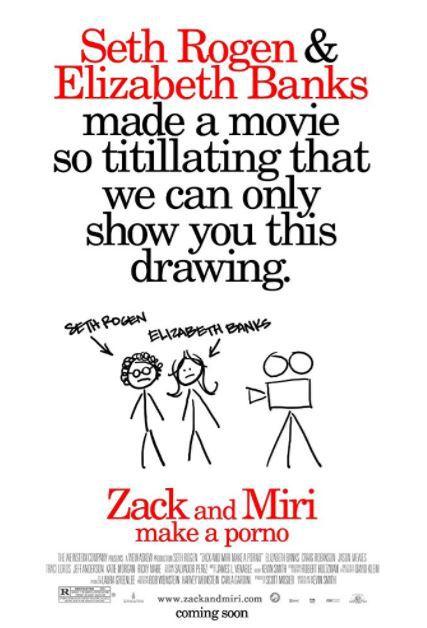 Director: Kevin Smith
Writer: Kevin Smith (Screenplay)
Starring: Elizabeth Banks, Seth Rogen, Craig Robinson, Katie Morgan, Jason Mewes, Traci Lords, Justin Long, Brandon Routh
Plot: Lifelong platonic friends Zack and Miri look to solve their respective cash-flow problems by making an adult film together. As the cameras roll, however, the duo begin to sense that they may have more feelings for each other than they previously thought.

Tagline – What would you do to get out of debt? 
Runtime: 1 Hour 41 Minutes
There may be spoilers the rest of the review
Verdict: Raunchy Comedy Fun
Story: Zack and Miri Make a Porno starts as we meet two friends Miri (Banks) and Zack (Rogen) from high school struggling to make ends meet in their apartment. When twos debts continue to rise they turn to one idea, to make a porno.
Zack, Miri and their friend Delaney (Robinson) set out for audiences and move forward with this idea hiring Lester (Mewes), Stacey (Morgan), Barry (Mabe) and Bubbles (Lords) and set off to make their own Star Wars porn parody, until things take a turn and they must come up with a new plan, but it works out better for them.
Thoughts on Zack and Miri Makes a Porno
Characters – Zack is a coffee barista that lives with Miri, he isn't the most ambitious just wants to have a good simple life, he suggests making a porn movie to raise the money for bills, but this plays into his deeper feelings for Miri. Miri lives with Zack, she did want more from her life, but for now she is happy enough, she doesn't believe she could have feelings for Zack which soon start changing when the two will need to have sex.  Delaney is the co-worker of Zack's married since high school who jumps at the chance to produce the porn movie. The rest of the characters we meet are the stars of the porn movie they are making, but we don't learn too much from them.
Performances – Seth Rogen had this role written for him, you can see that in his performance where he might be typical funny Rogen which is what we wanted from this movie. Elizabeth Banks is good here, she is always good at comedy, but this is her raunchy side we hadn't seen before and she delivers. The supporting cast get their laughs when needed which shows how comic timing works at certain times.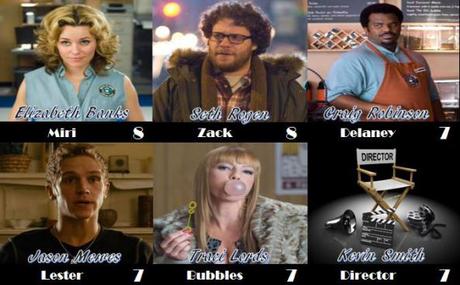 Story – The story follows two close friends that need to find a way to make ends meet which turns into a porno, like you do. It plays into the idea that men and women would struggle to remain friends after sex when it was one of the only options to make ends meet after growing debt. The story doesn't hit the heights it could but for the most part if you are going into a Seth Rogen comedy you know it isn't going to be the deepest off films.
Comedy/Romance – The comedy does hit for the target audience it is on a raunchy level, which does take away from the romantic side of the film which doesn't work to level it should for where the film aims to go.
Settings – The settings show us how you could go around making your own home-made porn movie with a small group of friends. It shows you can make it in the right locations without having to pay extra.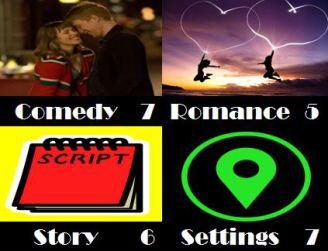 Scene of the Movie – Zack and Miri sex scene.
That Moment That Annoyed Me – It goes too heavily into the raunchy side at times.
Final Thoughts – If you want a raunchy comedy this will keep you happy, but if you don't want to see a sex heavy comedy you will not enjoy and most likely being skipping this one.
Overall: Rogen Fans will enjoy.
Rating

Advertisements
&b; &b;