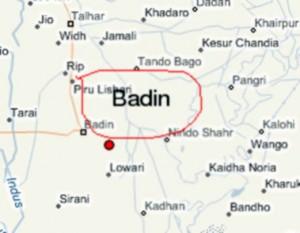 Eight people of Hindu family killed in road accident in Badin
A car riding along a foggy road in Badin's mountainous area Talhar plunged into a ravine on Sunday midnight, killing eight people of the same family and leaving two injured.
Three women and three children were among the dead.
According to police, a Hindu family belonging to Talhar, was on its way from Hyderabad when tie-rod of car broke and out of control vehicle fell into the deep ravine roadside.
The rescuers shifted the dead and injured to the Talqa Hospital Talhar.
Earlier, on Sunday morning six members of Tablighi Jamaat were killed and 32 others wounded when a passenger bus turned turtle on the outskirts of Chakwal district.
Reckless driving, over-loading, and below-par roads are the main culprits of the accidents in the country, which annually claim thousands of lives.