The Ancient Egyptians invented a calendar, which causes a form of writing called hieroglyphics, and developed the papyrus (paper made from the papyrus plant).

Foremost among their achievements, however, were the pyramids (tombs of the kings) of Giza, including the Great Sphinx, which have been designated as one of the Seven Wonders of the World.

Other impressive structures were two Egyptian temples built by King Ramses II At Abu Simbel, the ruins and tombs at Abydos, and a complex of shrines and temples of Karnak

.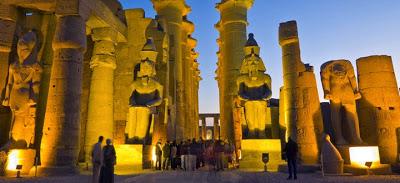 The

Video here
See More :

  Ancient Egyptian Achievements